Converge MidAtlantic Biennial Conference 2019
Jenny Bolinger
Converge MidAtlantic Communications and Global Outreach Manager
Converge vision & mission

//

Leadership
---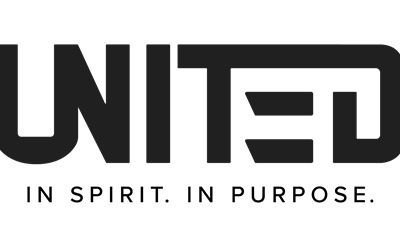 UNITED 2019 was an amazing experience! Over 200 of our pastors, leaders and missionaries gathered for the Converge MidAtlantic Leadership Conference. We made great memories together . . . a tour of Penn State football, an Amish wedding feast in the pouring rain, the beautiful scenery of Happy Valley, just to name a few. We come together every two years in this special way to strive for a deeper, more meaningful unity. Here is a sample of the messages and workshops for you to enjoy. In the middle of our mission statement is the word together. We can fulfill the great mission God gives us as we press on together in unity!
-Brian Weber
WEDNESDAY JUNE 12th
// PRECONFERENCE //
For some of our attendees, Wednesday morning started early with a round of golf. The beautiful scenic views at Mountain View Country Club provided the backdrop for the epic Converge MidAtlantic Cup Golf Tournament. The big question before everyone was, would the Converge MidAtlantic Cup have a new home this year? Remaining champions, Rob Paterson & Jason Allison were pretty confident going into the golf tournament that the cup would not have a new home in 2019. However, the Converge Cup will remain with the reigning champions. The 2019 Converge MidAtlantic Cup goes to the team of Robert Paterson, Jason Allison, Dave Scull, & Dale Sanders. Great job guys!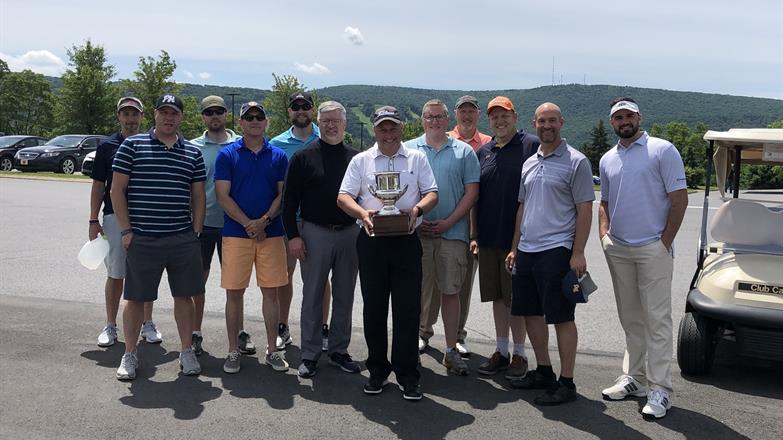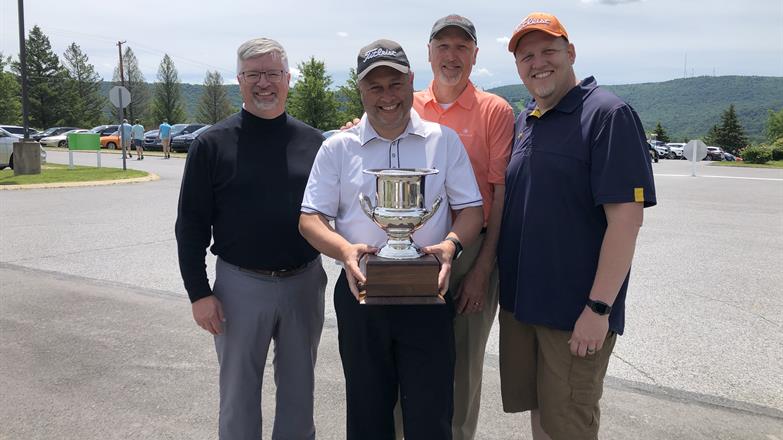 In the afternoon, Pastor Dan Nold began his workshop, Leadership Conversations: Pipelines, Pathways, Culture and Constructs. Together, leaders had a conversation on Kingdom-leadership. They walked away with a better understanding of their pathway to leadership development, and a model for developing leaders who can impact their neighborhoods, their church, their school and the marketplace. Also, they talked about a leadership culture and discussed the wonderful example of Moses in regards to leadership development!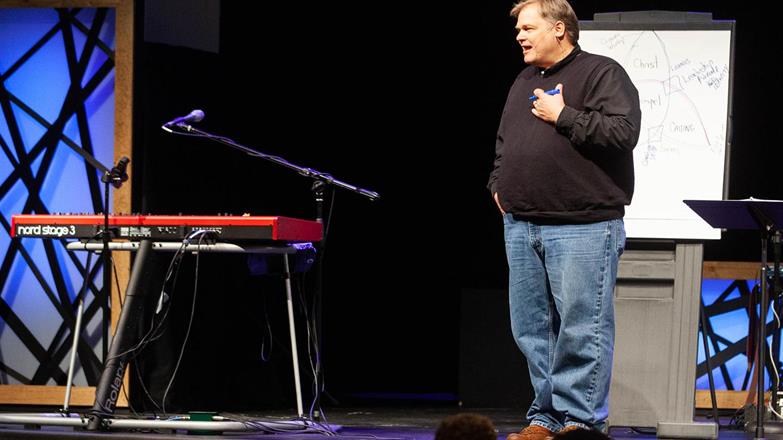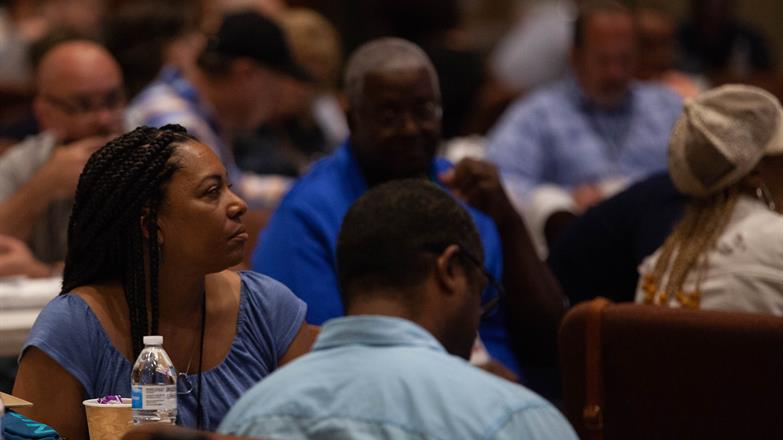 Listen to Pastor Dan Nold's Session One on Leadership
The evening was fantastic...especially for the Penn State fans in attendance. We got a private tour with Bob White, Director of Club and Suites and Co-Captain of the 1986 National Championship Penn State Football Team. The tour included a tour of the Letterman's Club, which is a gathering place for former players and their families before, during and after the games. We also got a view of the field from club seats and even got to visit and see the stories and pictures of Penn State legands at the All-Sport Museum.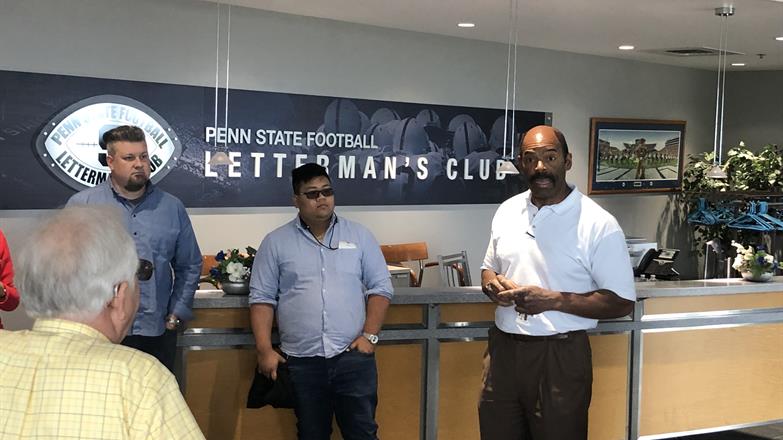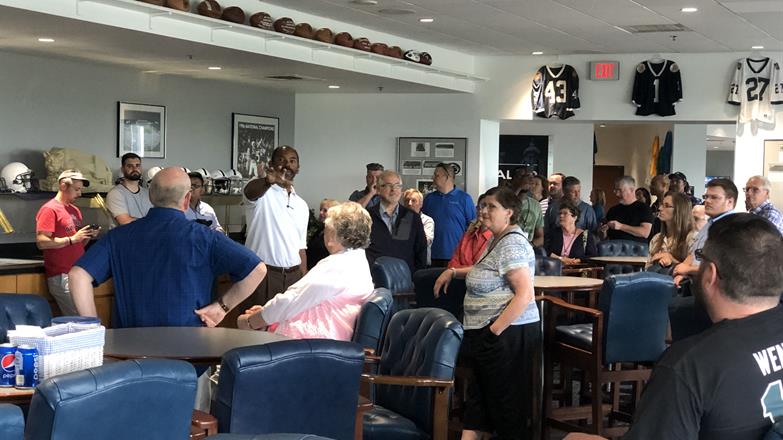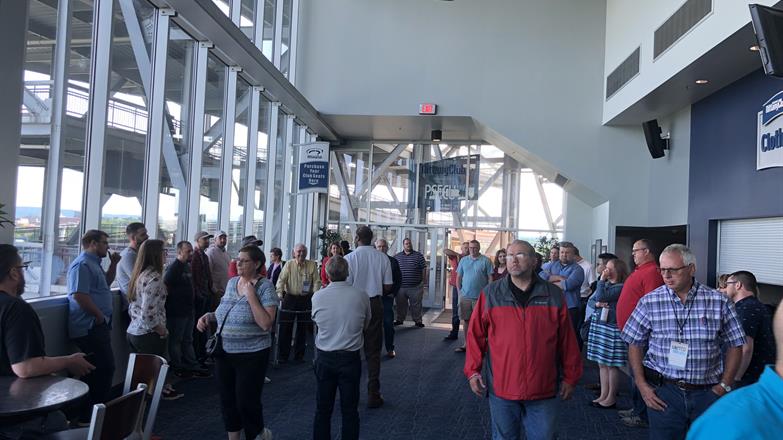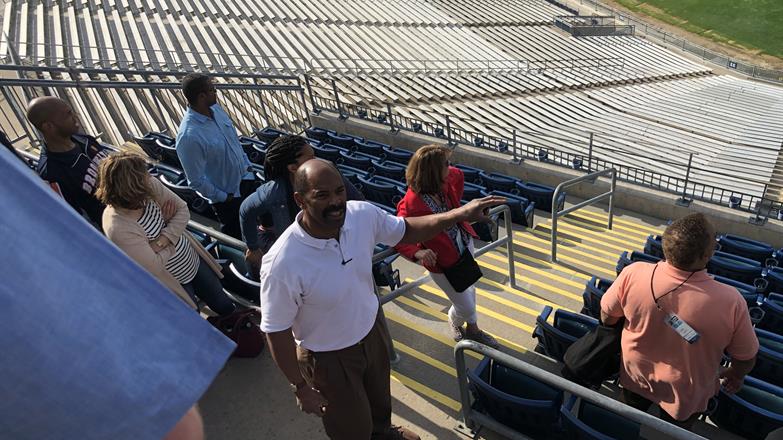 Dinner was served at Penn State's Pegula Ice Arena. We feasted on a fantastic BBQ dinner and many enjoyed a trip to the famous Penn State Berkey Creamery after dinner. It was a great evening of fellowship and connecting with one another. The evening gave each person a change to talk with other leaders and hear about how God is using Converge MidAtlantic leaders not only in our district but around the world for His Glory.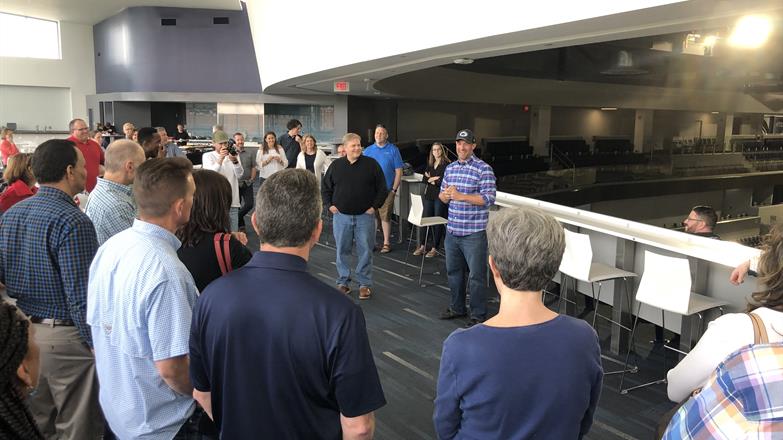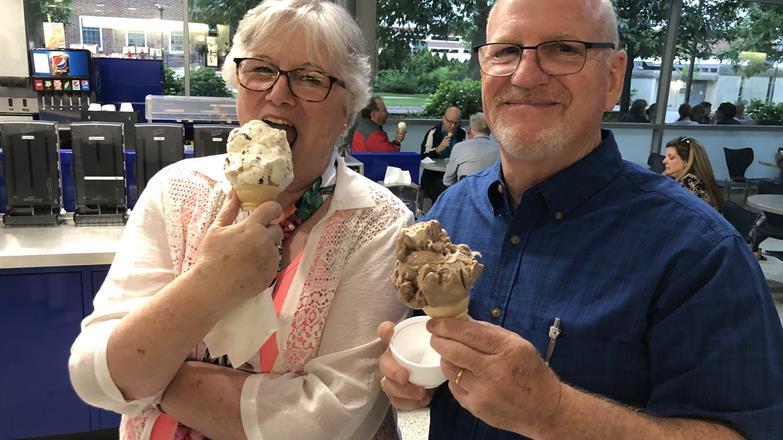 THURSDAY, JUNE 13th
// PRECONFERENCE //
A precon for Youth Leaders that was led by Mark Butler & Kyle Hoffsmith. In this workshop they discussed how leaders can inspire teens to grow in their faith, facilitate the ever-increasing need for biblical community, teach the youth how to respond with the truth and love in a world that sees the Christian faith as antagonistic to their lives.
A precon for International Ministries Leaders was led by Ivan Veldhuizen, Kevin McGhee & Jenny Bolinger. They joined together to gain a clearer picture of Converge's global outreach strategy. There was also an opportunity for many of our Converge MidAtlantic missionaries to share about their ministry. Together we are praying for a gospel movement among every least reached people group in our generation.

Dan Nold continued his workshop on Leadership Conversations.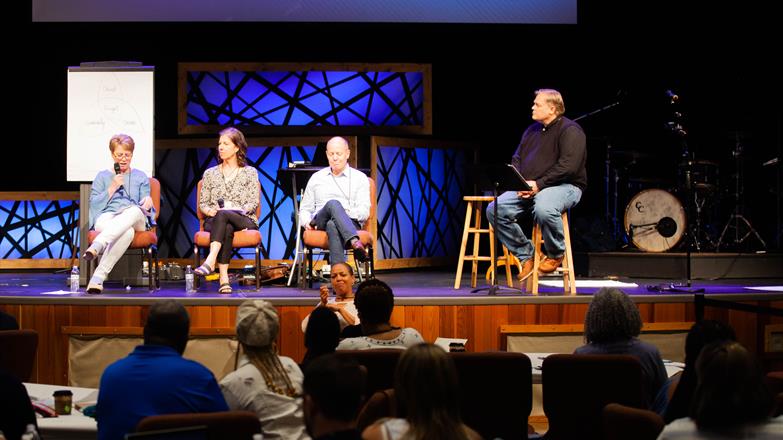 // MAIN CONFERENCE //
I wouldn't have rather been anywhere else from the 12th -14th of June 2019 than the Converge MidAtlantic United Conference.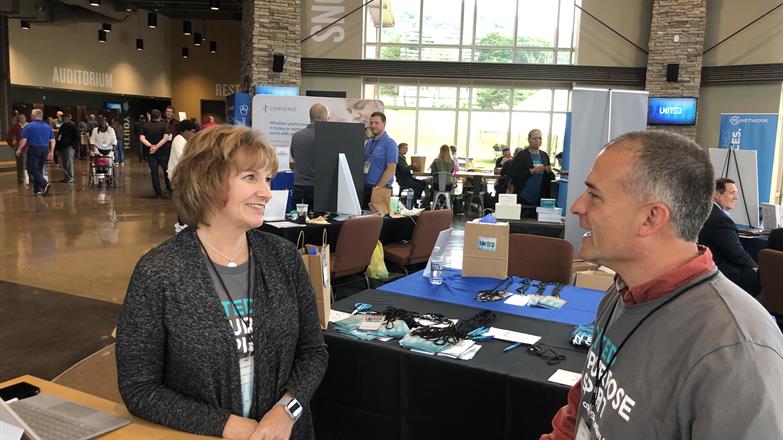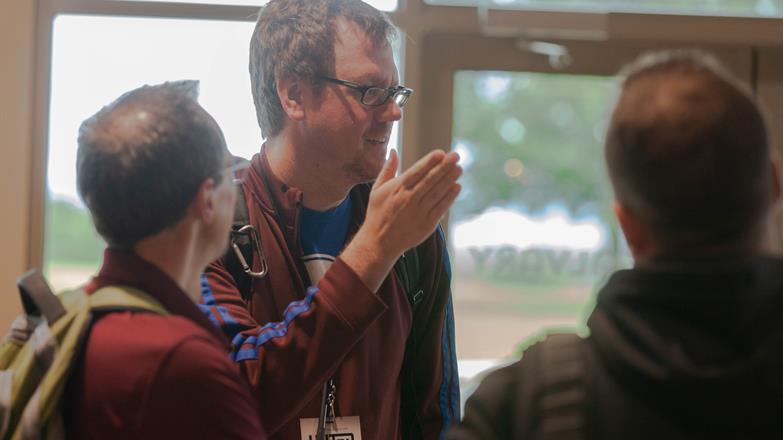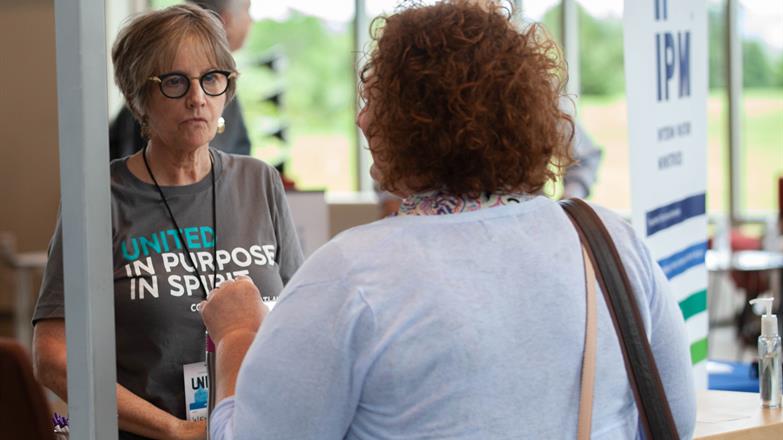 // SESSION ONE //
CONVERGE DEAF MINISTRY INTERVIEW
Listen to Brian Weber discuss with Sister Usherla Deberry,President of FBC Glenarden Deaf Ministry; Kevin McGhee, Director of U.S. Engagement with Converge International Ministries; and Becca Diley, Deaf Ministry Catalyst with Converge International Ministries about how Converge is asking God for a gospel movement among every least-reached people group in our generation. The least-reached people groups in the world, including in America, are most often Deaf peoples.
PASTOR JIM EATON // Lead Pastor of Mosaic Church
REV. DR. MICHAEL HENDERSON SR. // Senior Pastor of New Beginnings Church & Converge Vice President of National Ministries
// WORKSHOPS //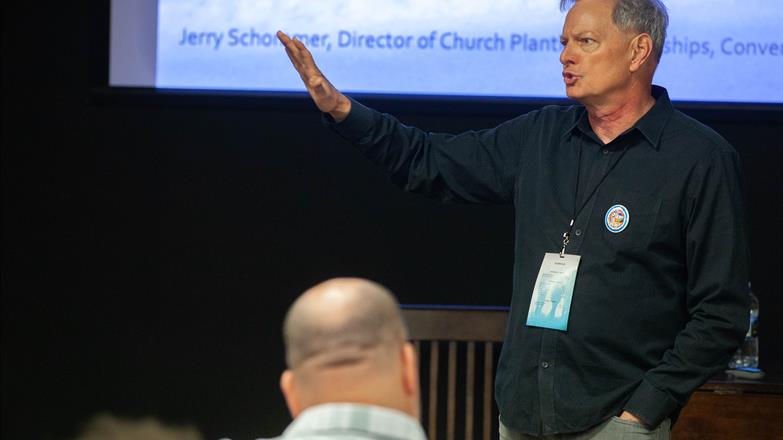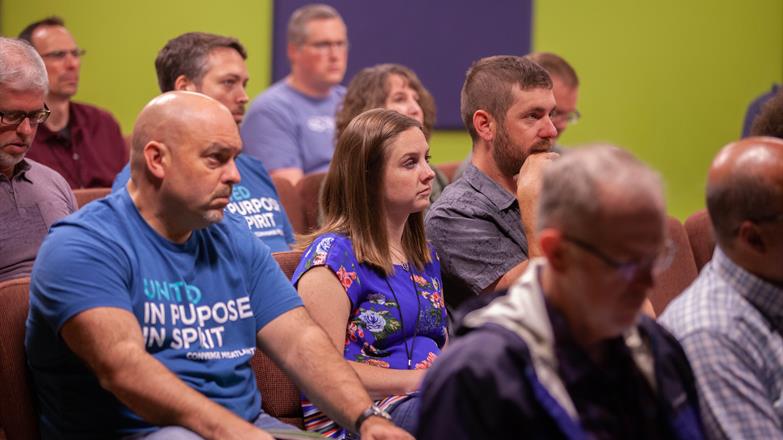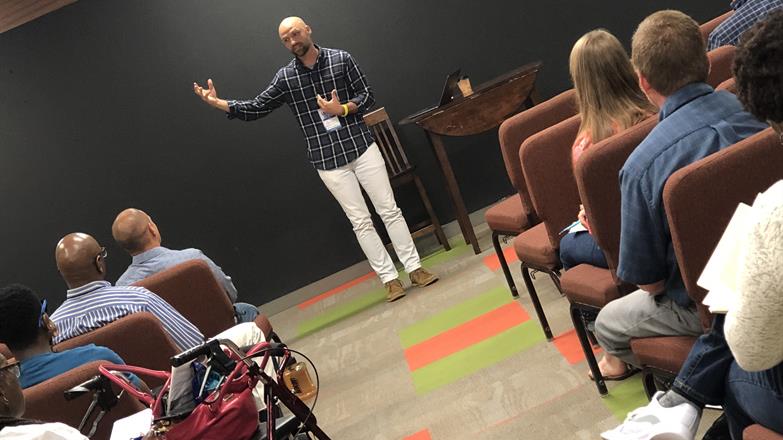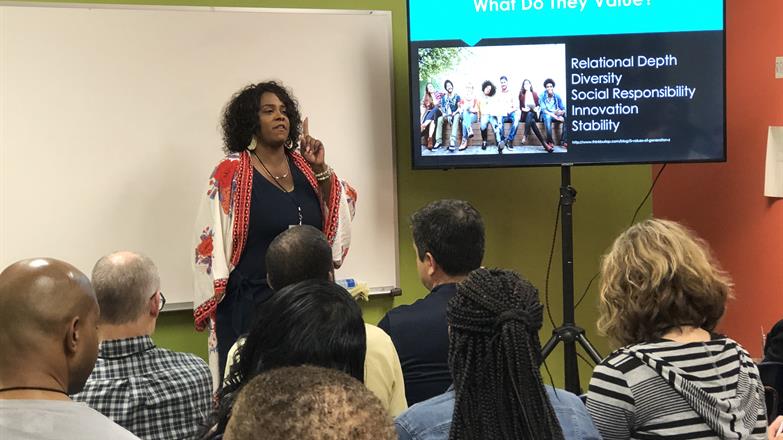 What is an event without memorable moments? The unforgettable memory that many will remember from UNITED is the Amish Dinner Feast that we got to experience. What made it even more notable is the good ole' summer storm that arrived right before dinner was being served. Although our feet were wet, our bellies were full!!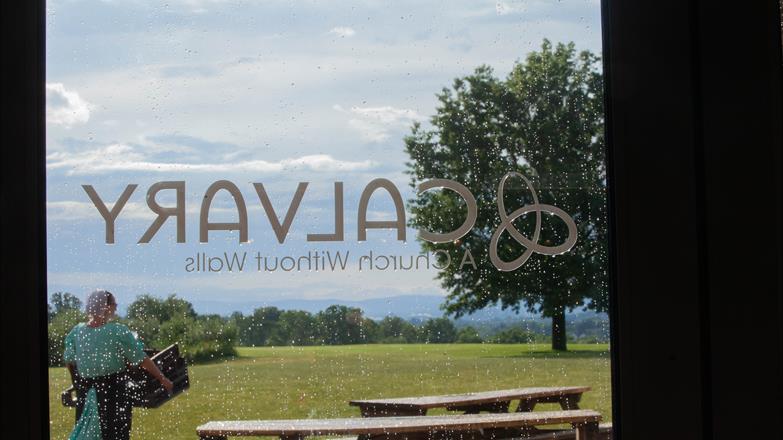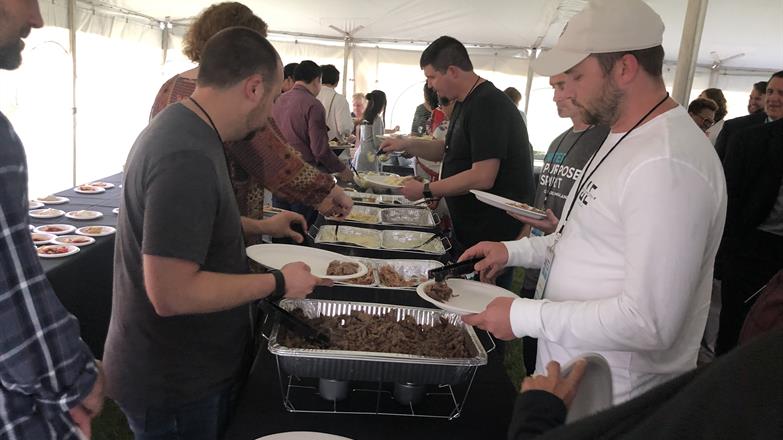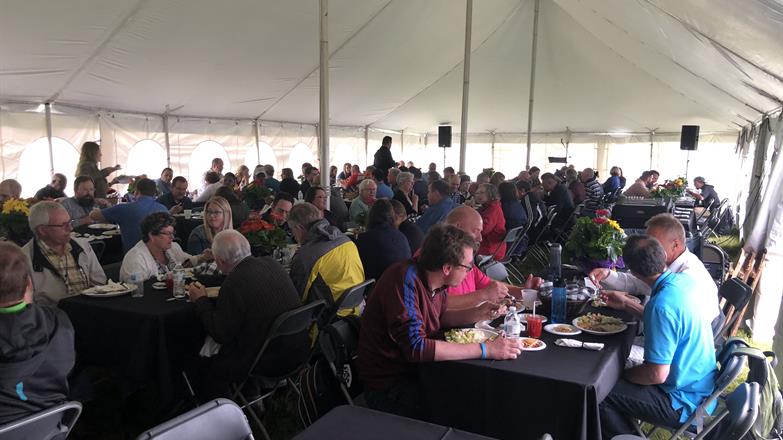 // SESSION TWO //
SCOTT SMITH // Spoken Word Artist
COMPASSION INTERNATIONAL INTERVIEW WITH CONVERGE MIDATLANTIC LEADERS THAT VISITED GUATEMALA IN 2018
DR. HAROLD LEWIS // Converge Vice President of Biblical Diversity
PASTOR SCOTT RIDOUT // President of Converge
FRIDAY, JUNE 14th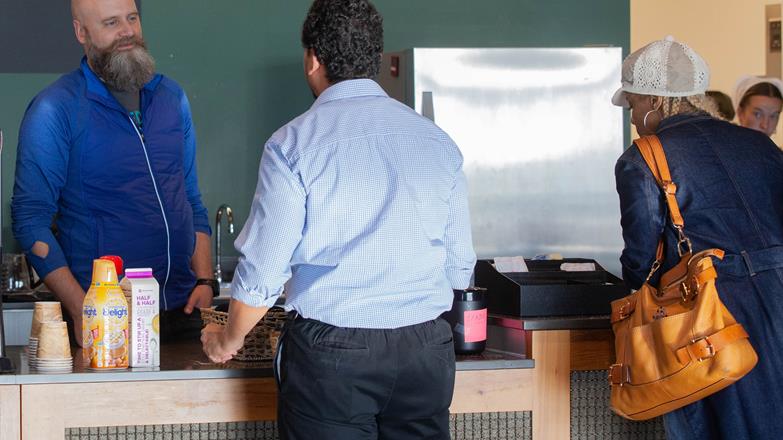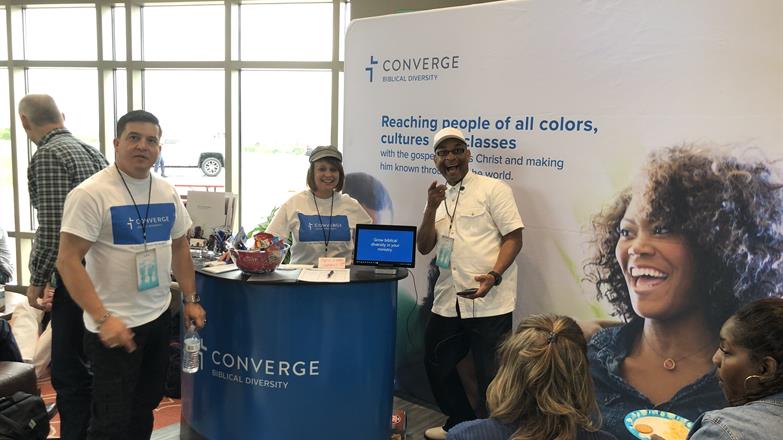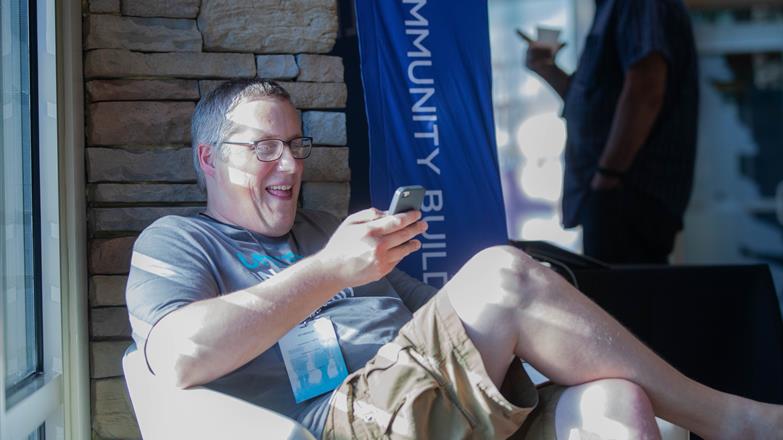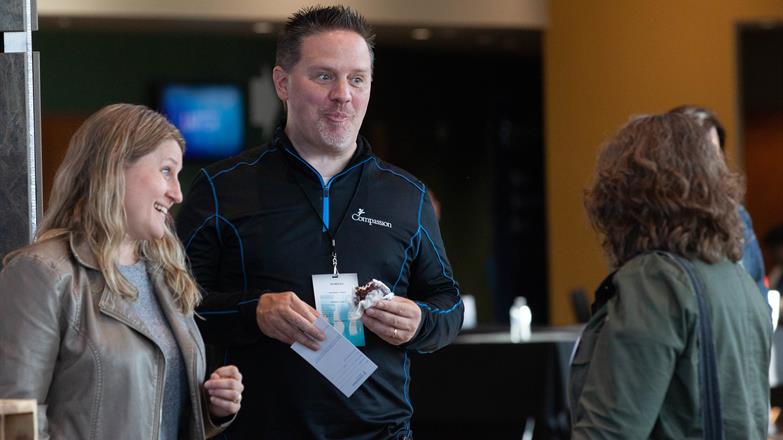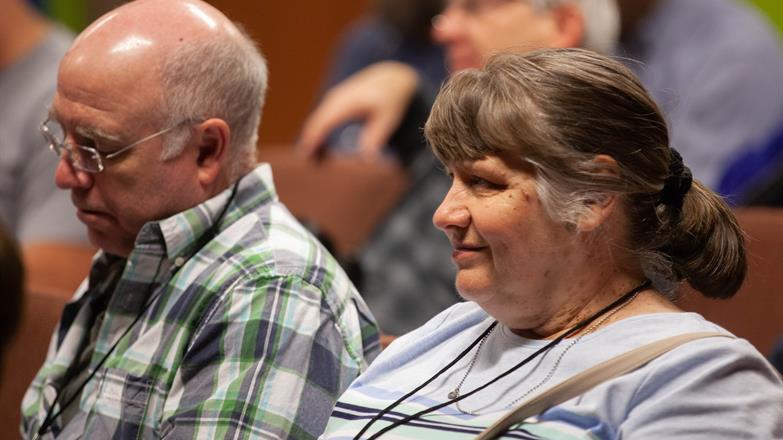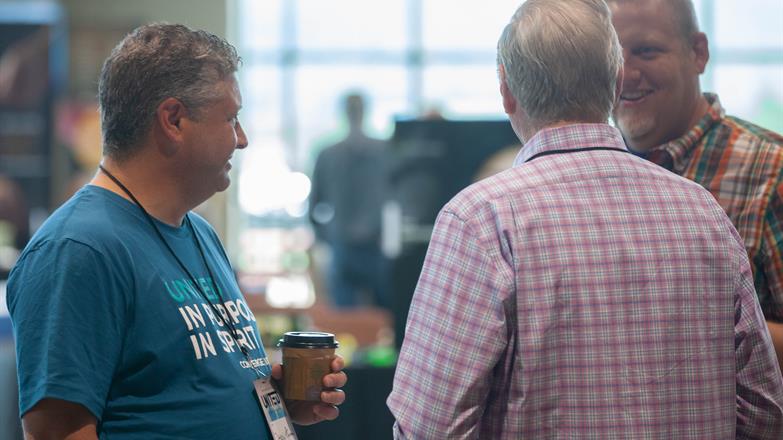 // SESSION THREE //
CONVERSATION WITH TREEHOUSE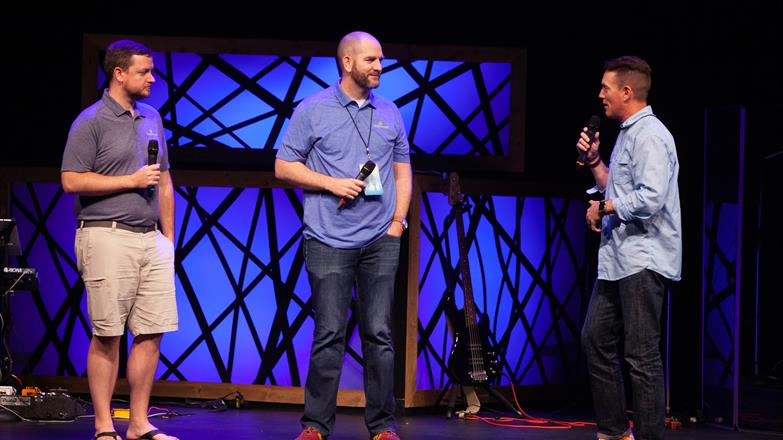 TreeHouse has been serving teens since 1979, helping them build relationships and resiliency rooted in living hope. Each of their sites throughout the country host programs twice a week to give teens a safe space to find support and belonging. Through mentorships, retreats, and other off-site activities, teens have the opportunity to build even deeper relationships with peers and caring adults. For more information about how you can be part of ending hopelessness and unleashing untold potential in your communities, you can visit TreeHouse.
LAUREL BUNKER // Associate Vice President, Christian Formation & Church Relations, Bethel University
BRIAN WEBER // Executive Minister, Converge MidAtlantic
// WORSHIP //
We want to thank the worship team at UNITED for ushering the room into the presence of God, drawing the room together in praise as one great choir. Worship was both sensitive and intimate across the auditorium as arms were raised and hearts open.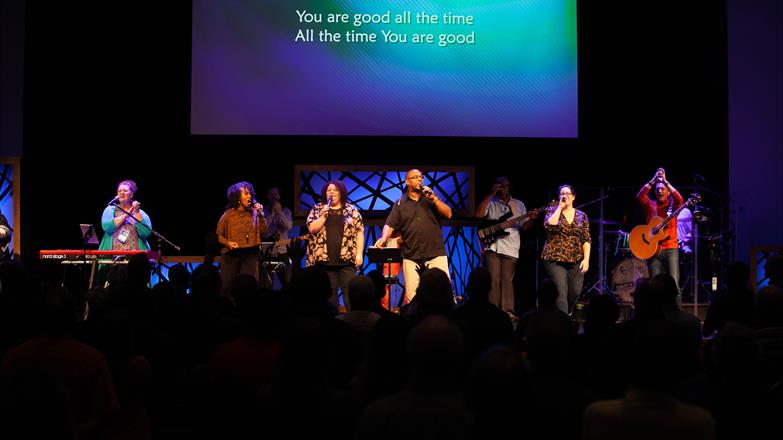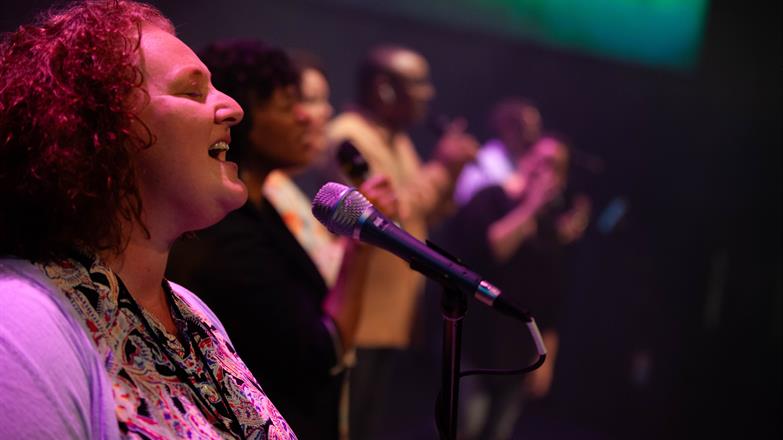 // VOLUNTEERS //
Thank you to the many volunteers that spent many hours serving before, during, and after the UNITED Conference. The Converge MidAtlantic staff is thankful to Calvary Church for opening their home and hearts to the leaders in our district. You are appreciated!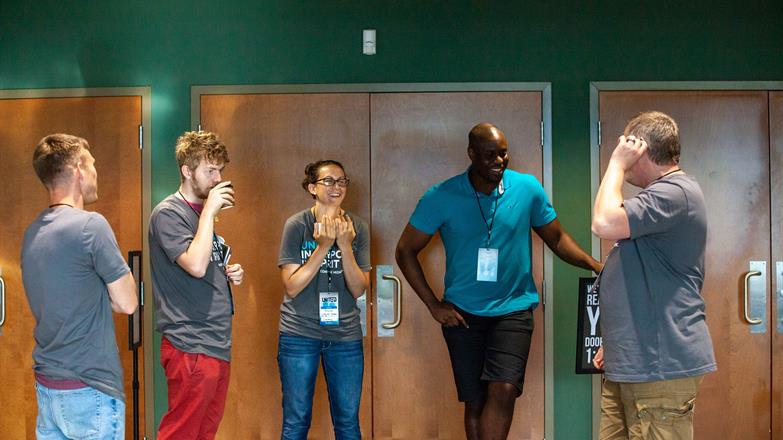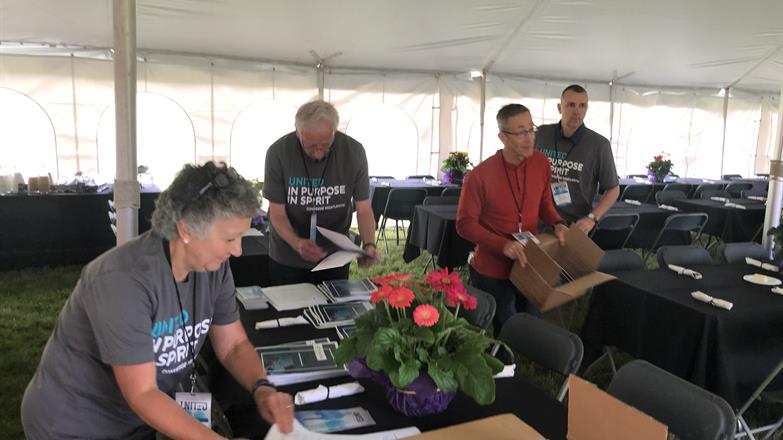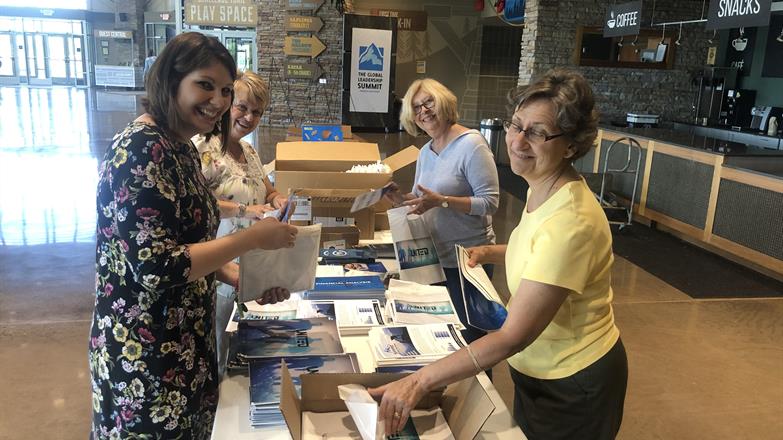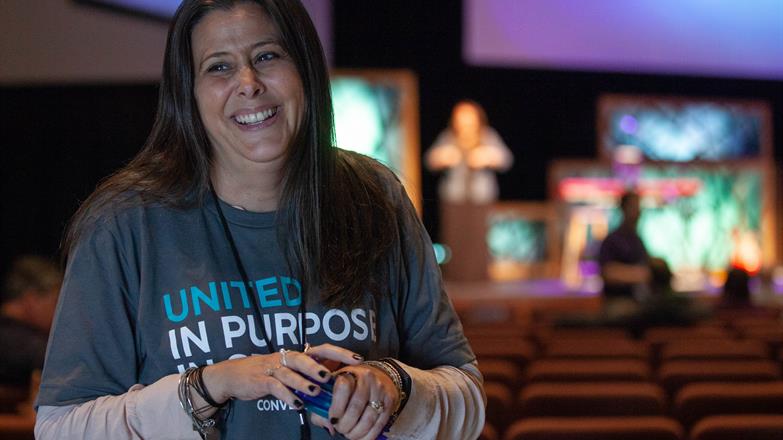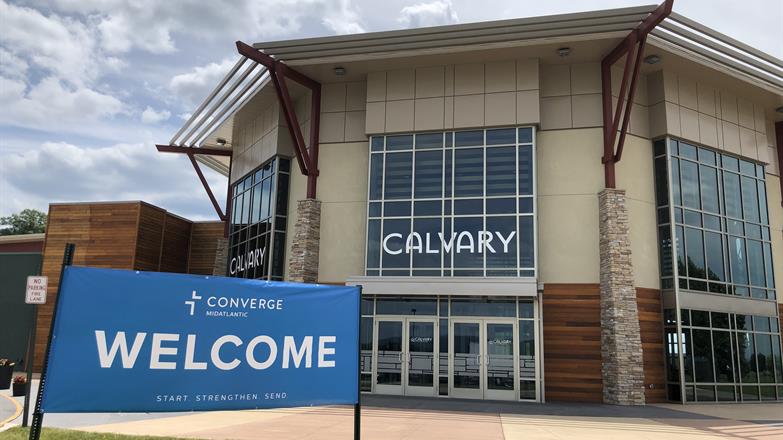 // WHAT'S NEXT //
CONVERGE MIDATLANTIC
CONVERGE MIDATLANTIC CHURCH STARTING
Learn more about the Converge 2025 Church Planting Initiative.

Start a conversation with key leaders in the next few months to discuss how your church will participate in the 2025 Church Planting Initiative.
CONVERGE MIDATLANTIC CHURCH STRENGTHENING
Learn more about Converge's Church Strengthening Resources.

Meet with a coach to help you overcome a ministry challenge and improve your leadership skills.

Start a seminary fund at your church to develop future leaders.
CONVERGE MIDATLANTIC SENDING & GLOBAL OUTREACH
Invite a Converge coach to conduct the FOCUS/2:10 Challenge with the missions committee and key leaders at your church.

Learn more about Converge International Initiatives.
Host a Compassion Sunday to engage in global missions by releasing children from poverty in Jesus' name.
Save the Date for June 9-11, 2021 for our next Converge MidAtlantic Leadership Conference at First Baptist Church of Glenarden in Metro D.C.
---
Jenny Bolinger, Converge MidAtlantic Communications and Global Outreach Manager
As Converge MidAtlantic's Communications and Global Outreach Manager, Jenny Bolinger implements communication strategies for Converge MidAtlantic. She also works closely with Converge International Ministries to provide global outreach resources for district churches. Jenny graduated from Taylor University. She has served in a variety of capacities within the local church over the past 15 years. Before coming to Converge MidAtlantic, she was served as Director of Outreach.
Additional articles by Jenny Bolinger