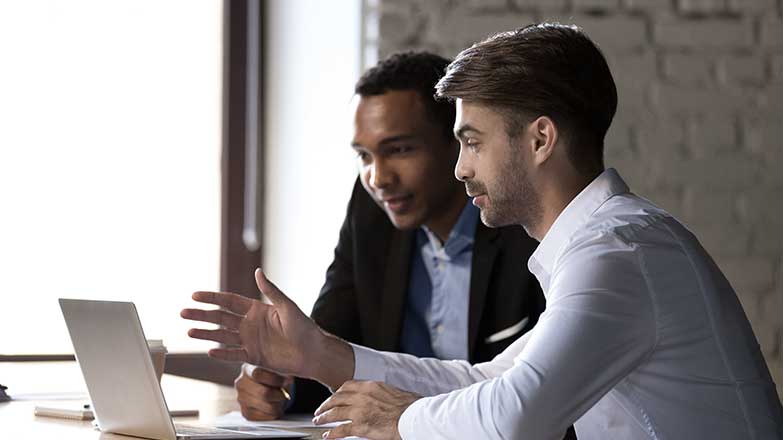 Church administration
Resources, policies and guidelines to help you protect your church and provide for your staff.
Church administration resources, services and partnerships
We value not only the spiritual quality and integrity that is associated with our churches, but also values the stewardship and administrative responsibilities our churches face. With both of these — spiritual and administrative responsibilities — in mind, Converge PacWest takes seriously its opportunity by providing current sources of information regarding:
Financial management matters
HR and employee issues staff
Salaries and benefit packages
Tax and legal matters
Other administrative issues churches deal with today
We stay apprised of the latest information from a variety of sources and stand ready to assist the leadership of churches with personalized support. These are the benefits to belonging. While we never offer legal and tax advice, we do serve our churches with long standing practical knowledge.
Salary surveys
For help with research related to recommended pastoral salary and benefit packages, we recommend the resources from the National Association of Church Business Administrators.
Annual pastoral review guidelines
Sample pastoral review guidelines
Personality consultations
For specific resources, contact the  Converge PacWest  office.
Tax and Legal
For all tax and legal items,  Converge PacWest recommends you contact Church Law & Tax today.
Moral failure policies
We suggest  the local church moral failure policy  document.
Personnel policies
For guidance with personnel matters, and samples of personnel handbooks, contact the  Converge PacWest  office.
NextStep Resources 
One of best distributors of Sunday school curriculum, Vacation Bible School (VBS), Bibles, Christian books and communion supplies. They have faithfully served a broad spectrum of churches across denominational lines and non-denominational churches for years. Supplying materials to churches is their specialty. They cater their product offerings to serve the church and its leadership.
Confidential Counseling Services
Partnerships
Documents
Cully Olson Evangelism Grant Application  (online)  or as a Word document (English,  Spanish)
HR Support
A sample Personnel Handbook is available from  Converge PacWest.
Sabbaticals
In the interest of pastoral care and longevity, we recommend churches consider including a sabbatical in their package when calling a candidate. Sabbaticals have become a valuable part of pastoral compensation packages and have benefited many notable spiritual leaders. This sabbatical would be for the purpose of study and further education for a predetermined amount of time (e.g. three months) during which the pastor would receive his regular compensation from the church.
The plan involves setting aside 1.5 days each month for  five years, at which time ninety days would have accrued for the pastor to use for a sabbatical. Upon completion of the sabbatical, the pastor would return to the church ministry for at least a year, to ensure that he didn't use the time to pursue other ministry possibilities.
During this five-year period the church would be wise to lay aside money on a monthly basis for pulpit supply during the time their pastor is gone on sabbatical. For further input and ideas, contact  us. 

Converge PacWest's church planting strategy strikes the perfect balance of bold faith with wise planning. The evidence of both runs through every component of that strategy, from the assessment process, coaching and funding.
John Markum, Lead pastor, Life Valley Community Church, San Jose, CA