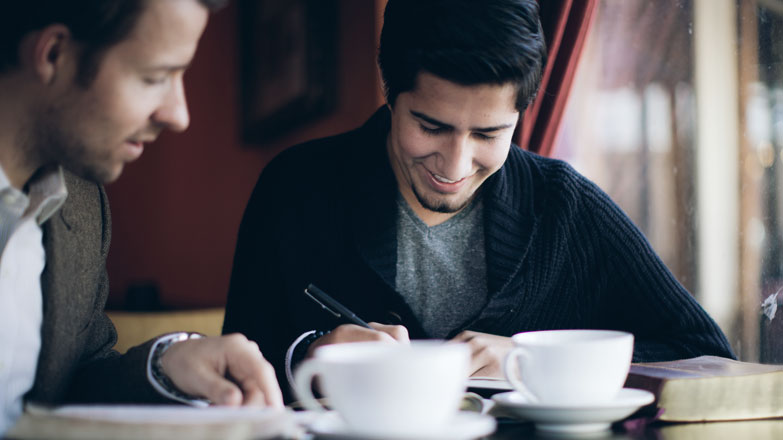 Ministry assessment
Evaluate your ministry so you can face challenges, move forward and increase fruitfulness.
Time for a checkup?
Time for a checkup? The church is a living organism, which means if the systems are not functioning properly in the body of Christ, then it's only a matter of time before it dies. How is your church doing? It can become difficult as the years pass to accurately assess your health and find the next step to take.
In order to know where God wants you to go, you must assess where you are now. This is where Converge can help. Together with you and your leadership, using different assessment techniques and exercises, we can objectively determine the current health of your leaders and church and give you steps to maximize your God-given potential to fulfill your mission. Creating a strategic plan will help your church ensure all working parts are developing and growing together.
There are also times when a church is in critical condition. A church may be in decline because its congregation is unhealthy, systems are broken and its finances are failing. A triage process will help a church face where it needs help and guide it to a solution. Through our local Converge district teams we can carefully assess the areas in which a church is stuck and identify the systems that need to be repaired. We will help develop practical ways to establish and maintain healthy systems in order to bring the church back to a state of health.

Church Wide Assessments (SWOT analysis)
Assessing the strengths, weaknesses, opportunities and threats of your church can be instructive and very helpful. Converge leadership can provide a much-needed objective appraisal of information collected from the congregation in any number of creative ways. These church wide assessments can prove to be invaluable to any pastor and/or congregation choosing to identify strategies for growth and expanded impact for Christ.
StratOp
A 3-day, team-discovery process that:
Gives perspective on all of the strategic, financial, and operational parts of your church
Helps know where you stand
Clarifies where you should go
Gives a customized plan how to get there
Auxano
A extended, facilitated process providing your church leadership team with the "know how" to grow your church. A proven process that will deliver the right answers for growth — answers based on your community and your church's capability. The way forward is developed from your team's passion and your unique vision.
Natural Church Development (NCD)
A internationally recognized assessment tool that can identify a church's strengths and weaknesses in a scientifically researched manner and provide a plan for implementing efforts to address its specific findings. We offer survey survey materials, scoring of the results and coaching to make this a positive process for a congregation.
Church Health Diagnosis
Church health diagnosis includes a process of testing, interviewing and observing. The process results in objective evaluations and recommendations that lead to Bible-based next steps for your church to take. These will head off potential conflict or limit its damaging effects among staff, leaders and the congregation to bring about spiritual reconciliation and a deeper understanding of and participation in authentic community.
StrengthsFinder
Inventory Converge has found Gallup's StrengthsFinder to be a valuable tool for both personal development and team building. Help is available through Converge leadership to assist in understanding how God has wired you through your strengths and how to make the most of them personally and in a team environment.
DISC inventories
Teams can often become dysfunctional simply due to a failure to understand how God has uniquely wired members of the team. Converge leadership is able to resource your church or your team by providing personality inventories such as the DISC tool to assist you in working together in God honoring ways by understanding and appreciating the unique personalities and styles of each member of your team.

Converge PacWest's church planting strategy strikes the perfect balance of bold faith with wise planning. The evidence of both runs through every component of that strategy, from the assessment process, coaching and funding.
John Markum, Lead pastor, Life Valley Community Church, San Jose, CA