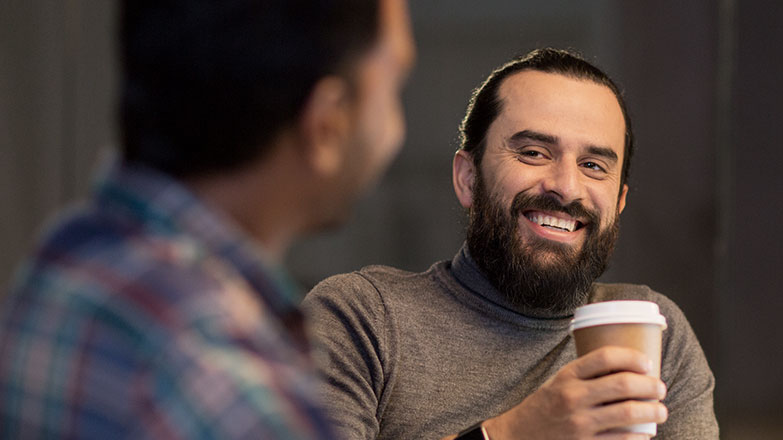 Únase a Converge
Como socios en la misma misión, somos más efectivos trabajando juntos para alcanzar a más personas con el Evangelio.
La unión con Converge puede ocurrir de dos maneras. Las iglesias pueden participar en la asociación con Converge o con una iglesia de Converge en algún proyecto o en alguna actividad de la misión. O bien, una iglesia puede afiliarse con Converge al convertirse en un miembro de nuestro movimiento de iglesias. Esto es lo que tiene que hacer:
Afiliarse con Converge
Los pasos para la afiliación incluyen lo siguiente:
Conversación inicial con el liderazgo de Converge – se reúnen con un pastor o un líder regional de Converge para examinar inicialmente los méritos y valores de la afiliación.
Reunión de liderazgo de Converge con el equipo de liderazgo de su iglesia – discutir los temas que incluyen la compatibilidad misional, compatibilidad teológica, beneficios mutuos de la afiliación, y lo que ésta relación podría significar.
Proveer al liderazgo de Converge de información esencial de su iglesia, incluyendo: documentos de gobierno, historia de la iglesia, declaración de fe, información financiera, e información acerca de los ministerios actuales.
Solicitud oficial para afiliarse – Proporcionar al liderazgo de Converge la información que detalla la decisión de la iglesia de afiliarse a Converge. Una carta a este efecto es adecuada.
Programar un Concilio de afiliación – se trata de una reunión entre los líderes de su iglesia y pastores y líderes de Converge en su área con el propósito de discernir mutuamente la voluntad de Dios en este proceso de afiliación.
Afirmación oficial por el liderazgo de Converge – esto implica generalmente la Junta Regional de Supervisores de Converge. También puede implicar una afirmación / celebración en una reunión de mayor escala de Converge en su región.
Para dar los primeros pasos en el proceso de afiliación, póngase en contacto con: David Yetter en la oficina de Converge PacWest. Puede hacerlo en inglés o en español.
Unirse como una iglesia asociada
Las iglesias pueden unirse a PacWest como Iglesia asociada, ayudando a en un proyecto de misión, plantación de una iglesia, o en algún otro proyecto específico que PacWest está iniciando. Como iglesia asociada ustedes pueden unirse financieramente, en oración, con mano de obra, o de alguna otra manera. Converge dará liderazgo al proyecto, sin embargo, su asociación hace que el proyecto sea más fuerte por el bien del Reino de Dios. Para explorar convertirse en una iglesia asociada, contacte la oficina de Converge PacWest.

Converge PacWest's church planting strategy strikes the perfect balance of bold faith with wise planning. The evidence of both runs through every component of that strategy, from the assessment process, coaching and funding.
John Markum, Lead pastor, Life Valley Community Church, San Jose, CA