Converge PacWest District Executive Minister Candidate: Pastor Bernard Emerson
David Yetter
District Executive Minister, Converge PacWest
---
The Executive Minister Search Team, which has been working for over six months to identify a candidate as our next Executive Minister, inspiringly testifies to how God led them to unanimously recommend Pastor Bernard Emerson after thoroughly examining four quality and qualified candidates. This is just one reason I confidently say, Our Future is Bright. Next month I'll offer further evidences, but for now, I'm too excited about Pastor Bernard and Kim Emerson's emerging role, so here's a quick introduction to them and their story...
____________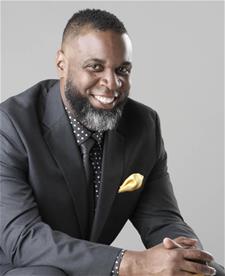 Bernard Emerson
first felt God's call to servant leadership while attending Zion Tabernacle Missionary Baptist Church in Oakland, CA. It was there that Pastor Alonzo Emerson took a young Bernard under his wing, mentoring him and providing the fatherly support that he had never experienced. Bernard was able to deepen his walk with the Lord during his time at Zion Tabernacle, exercising his leadership gifts and growing in his passion to make an impact for Christ in underserved urban communities.
The son of a sharecropper, Bernard was always inspired by his mother's incredible story of perseverance growing up in the Jim Crow South in the 1930s. He saw firsthand the effects this upbringing had on her, and, as he grew older, he knew God was leading him to minister to the underprivileged all around him.
Obeying God's call on his life, Bernard earned his Bachelor's and Master's of Theology from Sacramento Theological Seminary, the institution also granting him an honorary Doctor of Divinity degree. Besides his theology degrees, he has also completed urban church planting and discipleship training through the Evangel Urban Church Planting School, DeVos Urban Leadership Initiative, and Emerging Leaders Cohort.
His desire to serve the poor and disadvantaged in his area was more fully realized in June 2018 with the founding of Tapestry Church in East Oakland - a multicultural body of Christ seeking to display the beauty of God's story to the world. Bernard currently serves as the founding and lead pastor, providing visionary leadership for the people inside his congregation. Besides taking care of the needs of his church, Bernard is also committed to mentoring young, at-risk men in his community, all with the hope of seeing as many lives as possible transformed by the power and love of Christ.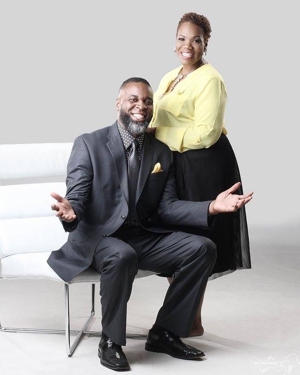 Bernard serves as Urban Church Specialist for Converge PacWest, a worldwide movement of churches working to help people meet, know, and follow Jesus. He desires to use his natural networking and communication abilities to help Converge PacWest influence more urban communities with the gospel of Jesus Christ. Some of his long-term goals for Converge PacWest's urban impact strategy include 25 churches planted in 5 years, five missionaries sent out, 50 church pastors mentored by Converge PacWest coaches, and ten new coaches trained.
Bernard and his wife, Kim, have been married for over 30 years and have five children together - Joshlyn, Bernard, Jasmine, Yesenia, and Asia. When he's not serving the people of the Oakland area, he enjoys driving Harley Davidson motorcycles and spending time with his family.


____________
I hope you will make plans to join us in one of the Zoom Greet and Meet sessions to get to know Bernard.
Click the link to join the Zoom meeting on the specific date and time.
Monday, March 15, at 7:00 pm
Tuesday, March 23, at 7:00 pm
Saturday, March 27, at 1:00 pm
Thursday, April 8, at 7:00 pm
---
David Yetter, District Executive Minister, Converge PacWest
David has served as district executive minister of Converge PacWest since 2009. He is a graduate of Biola University and Dallas Theological Seminary and is currently pursuing a doctorate at Talbot School of Theology. David has served Christ's church and Converge churches for over 35 years in rural, urban and suburban settings, in churches sized 25 to 4500, and in church plants and established churches.
Additional articles by David Yetter