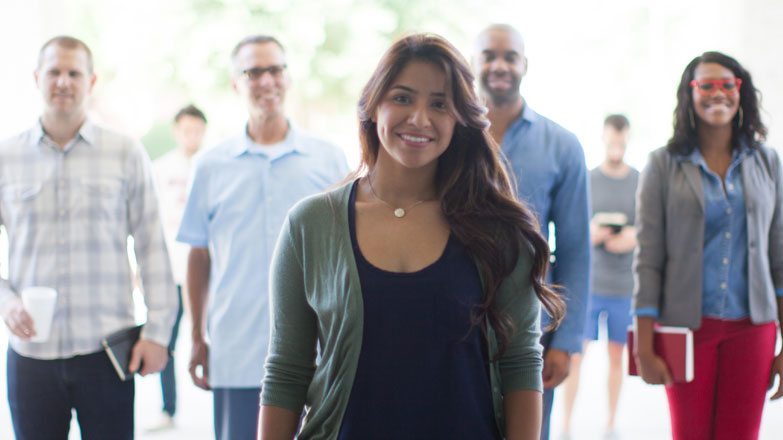 Strengthening churches
Helping your church fulfill its mission to help more people meet, know and follow Jesus.
Strengthening your church
A healthy church, while enjoying what God is doing today, is actively advancing in preparation for what God is leading them to tomorrow. They are engaging in church planting and missions – both locally and globally – because they are more concerned about God's kingdom than about what they gain. A healthy church is seeing people come to Christ on a regular basis and functioning according to its purpose and mission.
To accomplish this, a church needs healthy leaders and systems to support it, plus close relationships with other like-minded churches. Through assessment, coaching and covering, strategic planning and supportive networks, Converge's Church Strengthening team helps your church maximize your God-given potential to fulfill your mission.
We understand that it's tough moving ministry forward when you also have to manage administrative tasks, staffing and human resources responsibilities, funding needs and other duties. We provide services so your leaders can better serve and lead your people.
Some of the services and assistance in we offer:
Learn about services for churches >
Church Board Development training
Your church's health flows directly from your board's spiritual effectiveness. When your board governs well, it creates a godly culture that makes a lasting gospel impact on your people and community. To serve on a church board is a high calling, and providing board members with proper training is crucial.
Converge's Church Board Development training helps equip your board to build up your church, protect it from harm and keep it focused on God's calling and mission. Your board can work through the training at its own pace and apply it in your church's context.
LEAD Teams
A LEAD Team is a gathering of relationally and missionally committed pastors from a geographical region or affinity group. Teams meet together regularly to build meaningful relationships, focus on spiritual growth, and work together to see mission accomplished through multiplying (planting) new churches, and nurturing church health.
While church planting is a strong emphasis of each LEAD Team, church health is equally important. Participating pastors/leaders challenge each other, learn together, and resource one another in a caring environment to stimulate the mobilization, health, and impact of each church involved in the team.
Contact your local district to learn more about your local LEAD team.
The more I talk to younger planters across differing ethnicities, diversity is a growing desire. And in many of these contexts it's becoming reality.
Jim Smith, First Baptist