Friends of Trout,
I remember sitting in the chapel at Trout as a 10-year-old. As the camp speaker finished the message I knew I needed to make a change in my relationship with God. That's when I decided to rededicate my life to Jesus.
I hear these stories all the time—my own experience is the same one countless others have had: a life-changing transformation that happened at Trout Lake Camps. This location in the woods of central Minnesota has been called "a meeting place with God," and that's truly what happens here.
But it doesn't happen without the support and contributions of thousands of people. From the tireless efforts of the camp's founders in the 1940s, to the camp counselors serving every summer, to the men and women who have helped in recent years to build our newest facility, Timber Ridge—this is a meeting place with God that has been built by God's people.
In order to maintain and enhance that work we're launching Project 365. We want 365 people to give $1 per day to the work at Trout Lake Camps, for a total of $365 per year. It's a small contribution, but it would add up to more than $130,000 per year, giving us the extra financial capacity to complete much of the needed work around Trout and ensure that stories like mine and the count- less others like mine continue to happen each year.
I hope you'll consider taking part in Project 365 and joining the generations of others who have helped make Trout Lake Camps a meeting place with God.
Thanks,
Jonathan Wicklund
Executive Director of Camping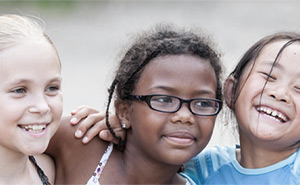 Pine River, MN
//
Consider joining Project 365 and giving $1 per day.