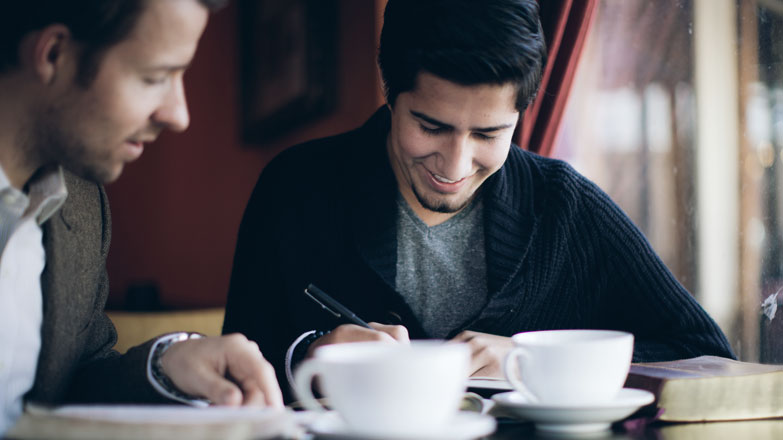 Ministry assessment
Evaluate your ministry so you can face challenges, move forward and increase fruitfulness.
Time for a checkup?
Time for a checkup? The church is a living organism, which means if the systems are not functioning properly in the body of Christ, then it's only a matter of time before it dies. How is your church doing? It can become difficult as the years pass to accurately assess your health and find the next step to take.
In order to know where God wants you to go, you must assess where you are now. This is where Converge can help. Together with you and your leadership, using different assessment techniques and exercises, we can objectively determine the current health of your leaders and church and give you steps to maximize your God-given potential to fulfill your mission. Creating a strategic plan will help your church ensure all working parts are developing and growing together.
There are also times when a church is in critical condition. A church may be in decline because its congregation is unhealthy, systems are broken and its finances are failing. A triage process will help a church face where it needs help and guide it to a solution. Through our local Converge district teams we can carefully assess the areas in which a church is stuck and identify the systems that need to be repaired. We will help develop practical ways to establish and maintain healthy systems in order to bring the church back to a state of health.
Ministry checkup
Pastor, how often do you ask yourself, "How am I doing?" We can help you answer this essential question and provide you support through the challenges of leading a church. Maybe you've reached a ministry milestone, are considering activities for a sabbatical or simply feel burned out. We'll give you the tracks to run on to make the most of your ministry.
Coaching
Every leader is a coach and every leader needs a coach. Coaching flows from the relationships that God has established for us, and helps develop healthy rhythms in our lives and helps us succeed by providing spiritual guidance, emotional support and prayer, accountability and training and skill development. There is someone who has experience you can lean on, and likewise, someone who needs your experience to help them navigate their path.

Whether striving forward or struggling, every church needs a partner to come in and look 'under the hood' of their ministry. Converge helped us be better in every area to effectively bring the good news to all people.
Bill Berg, New Hope Community Church, Cambridge & Isanti, Minnesota