Jake was first introduced to the community Grand Portage as a youth through summer outreach trips with Oak Haven Church. April grew up in Grand Portage and is a member of the Grand Portage Band of Ojibwe. She is a bethel graduate who currently serves on the Grand Portage Tribal Council. In the fall of 2006 Jake moved to Grand Portage to assist with youth outreach while the church was in the midst of a pastoral candidate search. Jake & April got married in 2008.
In December of 2010, after a long pastoral search, it was decided that Jake would take over the pastoral leadership of Mt. Rose Community Church. Our ministry goal as a family and as a church is simple; Love. Serve. Engage.
We want to show the love of Christ to our community by being present and intentional with our actions. To put it simply, we LOVE because CHRIST first loved us! (1 John 4:19) There is no better way to show the world the love of Christ than to serve the community you're in. As it says in Mark 10:45 "For even the Son of Man did not come to be served, but to serve, and to give His life a ransom for many." To live as Christ lived means to serve as Christ served.
Just as Jesus did life with his disciples and the people around him, we desire to engage with our community to do life together. There is so much for us to learn from the Ojibwe people and it is our desire to Love as Christ loved, Serve and as He served, and then engage with our community to do life together and learn from one another.

Paul says in 1st Corinthians 10:24 "Let no one seek his own good, but that of his neighbor." The Ojibwe people are a community focused people who always aim to take care of one another in a very biblical sense. Much like the early church, we begin each Sunday service with a fellowship meal, eating together and hearing stories from one another, followed by a home church type atmosphere where we discuss our surrendered journey with Jesus Christ.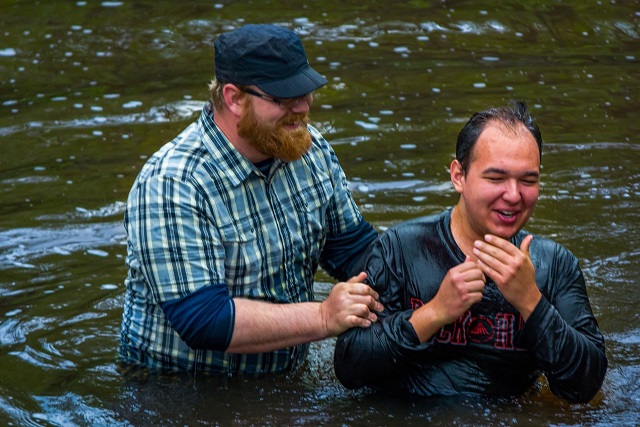 Grand Portage
//
Serving the community of Grand Portage.