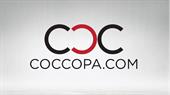 Maricopa, AZ
//
Josh Barrett, Lead Pastor
---
At Church of Celebration, you will discover a warm group of real people dedicated to following Jesus. From the moment you walk up to the building you can expect…
A Warm Greeting
A heartfelt greeting is part of what makes a church a church. No matter what question you might have, just ask. Make sure to stop by the New Here, Start Here tent on the patio for a free gift! Our greeters are there to help you get settled and comfortable.
Hot Coffee
There is always free, hot coffee available in the lobby! Grab a cup and enjoy it on the patio or in the lobby before or after services.
Fun
A casual atmosphere where friendships can form and relationships deepen. A place that is serious about joy, true joy, the kind of joy that comes from real connection with God and others.
Conversation
Expect to be noticed. Expect people to say something like, "Hi, we haven't met before, is this your first time?". Expect for people to reach out to you in love.
Worship
Worship is a lifestyle of response to what God has done for us through the person and work of Jesus Christ. To help create an atmosphere of worship, we play music that is current and uplifting.
Truth
The Bible tells us to speak the truth in love. The Bible is God's truth. At COC we seek to explore, understand and apply God's truth to our lives at every level in a spirit of love. You will find a growing variety of resources to help you grow in God's truth.
LOCATIONS & SERVICE TIMES
45012 W Honeycutt Ave
Maricopa, AZ 85139