Join us for the inaugural Anchored marriage retreat presented by Converge Northeast! Held in the beautiful Newport, Rhode Island, Anchored will allow you to rest, reconnect, and dive deeper into your marriage. All ministry staff and pastors and their spouses are welcomed to attend.
Wyndham Newport Hotel
240 Aquidneck Ave
Middletown, RI 02842

Travis & Sarah Bond
Pastor of Medway Community Church & Pastor's Wife/Teacher
Travis and Sarah Bond have been married for 20 years, are raising four beautiful daughters (ages 10-17yrs), and have served churches in Pennsylvania, South Carolina, and New England. After meeting at Grove City College, Travis completed his seminary studies at Reformed Presbyterian Theological and more recently a doctoral program at Gordon Conwell. Sarah loved her fifteen years as a full-time homemaker before returning to her passion as english teacher in the public school system. Together, the Bonds have been serving at Medway Community Church (Medway, MA) since 2010.

Out of the Dust
Husband & Wife Worship Duo
Husband-and-wife Chris and Steph Teague's story of downfall, divorce, and miraculous remarriage is woven deep into their artistry that has blossomed into a worldwide ministry. Acclamation for their music has allowed them to play in hundreds of cities nationally and share their restoration with millions globally. Their multi-genre songwriting catalog reveals the hearts of two true lovers of music who are broken, healed, and called to help others make sense of their suffering. Using music as the platform, they continue to tour as the duo Out of the Dust and take steps of faith with contagious joy as they spread the message of hope to a world desperately in need.
Sunday
Apr 24
Check-in
3 p.m. – 5:30 p.m.
Welcome Dinner
5:30 p.m. – 6:15 p.m.
(meal provided)
Session 1
6:15 p.m. – 8:15 p.m.
Optional Fellowship Time
8:15 p.m.
Monday
Apr 25
Breakfast
8 a.m. – 9 a.m.
(meal provided)
Session 2
9 a.m. – 10:30 a.m.
Free Time
10:30 a.m. – 1:30 p.m.
(shuttle to downtown provided)
Closing Session
2 p.m. – 3:00 p.m.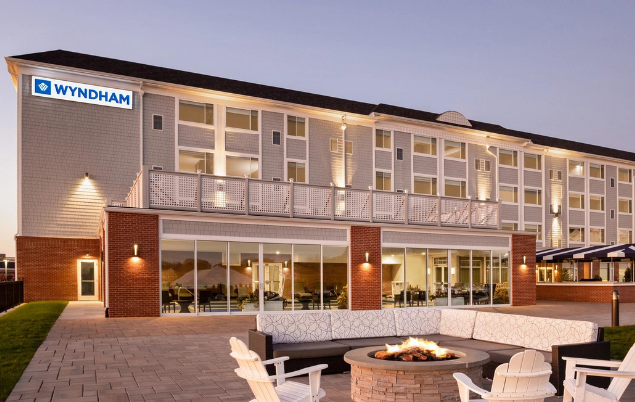 Wyndham Newport Hotel
$Stay is included in the reservation fee/night
Conference on site
240 Aquidneck Ave, Middletown, RI 02842
Pricing
EVENT LOCATION
Wyndham Newport Hotel
240 Aquidneck Ave
Middletown, RI 02842
EARLYBIRD PRICE
Couple
$225
Early Bird pricing available until February 14th.
After February 14th
$300
The cost of this retreat includes overnight accommodations at the stunning new Wyndham Newport hotel, parking, two meals, and a shuttle to downtown Newport.
Please call
203.699.6645
if you need assistance registering.