Story
Since Josh was first called to missions at 8 years old, he's been involved in starting churches. Growing up as a missionary kid in Moscow, Russia he fell in love with connecting people to God and becoming a catalyst in their transformation. Since 2013, he's been praying for Dorchester and dreaming of starting a disciple-making, multiethnic church that reaches people far from God with the love of Jesus.

Josh and Aly are living in the Dorchester neighborhood of Boston where they are building relationships with neighbors and growing a planting team to start a new multiethnic congregation with a vision of extending the love of Jesus to every man, woman and child in our community.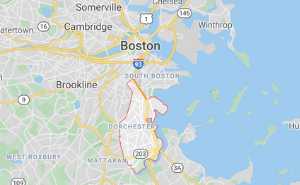 Boston, MA //
Boston's largest and most diverse neighborhood, Dorchester is a vibrant community that desperately needs healthy, gospel-centered congregations, that are reflective of the community.
Live out your faith today. Help take the gospel to the ends of the earth.