How Converge is reaching West Africa
JJ Alderman
Converge missionary
Point Magazine // September 2018
---

Togo sits six degrees north of the equator. The sixth degree spans the African coast impacted most by Voodoo and its exportation of precious human life through the slave trade. Togo is also home to the unreached Gen and Watchi people groups, whom my wife Melissa and I, our three daughters and our three full-time missionary team members have the privilege of serving.

Just across the border in the neighboring country of Benin sits Ouidah, a city of 100,000 often referred to as Aneho's twin city. It features a 400-year-old python temple located in the heart of the community.

To better reach this region of the world with the gospel, we recently formed the 6º Initiative with Converge. Within this church planting movement, as Converge missionaries we are partnering with national leaders to plant churches in the least-reached cities of the region.
A ministry launching pad
A concentrated church planting movement within the culturally significant cities of Aneho and Ouidah is serving as a launching pad for ministry into smaller communities.

Until now, we focused on church planting in Togo, where just 1 percent of Gen and Watchi people are Christian. We believe this figure will increase to 10 percent in our lifetimes.

In Aneho, nine gospel churches exist. By the time the population grows from 50,000 to 100,000 there should be 20. We believe we'll hit this mark by the end of 2020.

But to do so, we must plant brick-and-mortar churches in strategic locations in and around Aneho and equip them to plant house churches throughout smaller communities.

Another focal point of the 6º Initiative is the need for a multicultural, multiethnic and multigenerational team to reach across the border into Ouidah to plant gospel churches. Many negative aspects of Ouidah cross the border into Aneho. If we don't plant gospel churches there, those negative forces will continue to multiply.
Togo Palms and planting networks
In Togo, the 6º Initiative is preparing to build the Togo Palms camp and Bible institute on 25 acres of lakefront property we own. In a country where 70 percent of the population is under 30 years old, we must reach and train the next generation of leaders.

We have been using mobile sports camps for church planting. The Togo Palms permanent facility will allow us to multiply our efforts to plant churches and develop leaders beyond using only our mobile camps.

In addition to planting churches and building a church planting network, we are working across ministry lines to help strengthen other mission organizations and training programs for future Togolese pastors and missionaries.
How you can make an impact in Togo
Three full-time missionaries have joined my family on the field in Togo, and several others are in the process of joining us. We continue to pray that God will send us a multigenerational, multicultural team.
We enjoy hosting missions teams from partner churches. In addition, we host an internship for high school seniors and college students, who receive life-on-life ministry experience in a multicultural setting. It's exciting to see God move in great ways among the interns, the Togolese and our ministry team.
To receive information about the internship program or to be added to our email list,
send us an email
.
---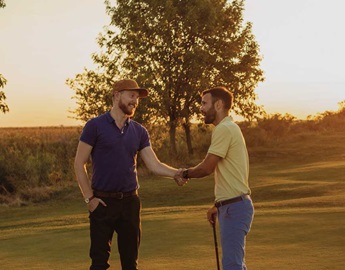 ---