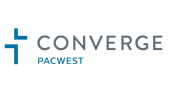 Event Coordinator & Administrative Assistant
---
About Converge PacWest
Converge PacWest is a district office of Converge, a movement of churches working to help people meet, know and follow Jesus. We do this by starting and strengthening churches together worldwide for the glory of God.
Job description
Coordinate events, and manage staff responsible for execution of conferences, workshops, and events associated with internal and external programs of Converge PacWest . Assist the Converge PacWest office with routine administrative tasks as well as special projects. Work with senior management to contribute to the overall development, organization, and promotions of Converge PacWest.
Apply
To apply, please email your resume to info@convergepacwest.com.