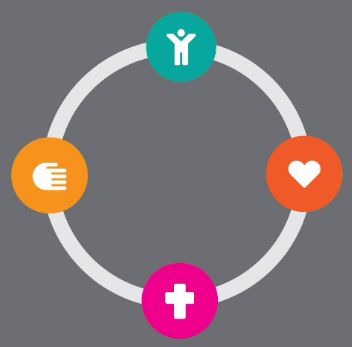 Senior Pastor
---
About City Church
The people of City Church are growing into a community of Christ followers who seek to fulfill our purpose: "Love God, Love Others." We have adopted our vision from Jeremiah 29:7, to "seek the peace and welfare of the city," here in Minneapolis and throughout the world. We act out this vision by working with local and global ministry partners and developing a life-giving community.
City Church is a 17-year-old congregation of believers in south Minneapolis, MN. An estimated 160,275 people live within a 3-mile radius of our facility. Our church has an average Sunday morning attendance of 120. We are affiliated with Converge Worldwide (Baptist General Conference) and the Conservative Congregational Christian Conference. We consist of people from several area communities. Our worship service style is a blend of contemporary and traditional. We see our growing Sunday adult communities and our small group ministry as central to our church's community life. Other strengths include biblical preaching, ministries of compassion and justice to serve our city and beyond, CityKids, Velocity (student ministries), and Alpha. In a recent study, our congregation indicated a strong desire for growth in local evangelism and more intentional discipleship.
Job description
A candidate for this position must have a bachelor's degree (or equivalent) with a master's degree (in related field) or higher preferred. Ideally, a candidate's experience will have included pastoral ministry on a church staff. Our next Senior Pastor must have a firm commitment to biblical authority with a spirit consonant with our vision and purposes. This person will lead the preaching/teaching ministry and serve as the primary leader and shepherd of the church under the supervision of the Church Board.
Apply
Please visit the City Church website at https://citychurchmpls.org and click on the Pastoral Search button for a detailed job description and overview of City Church. Applications for the position will only be accepted through our Converge Pastor Placement Process (P3). To apply or for more information go to http://convergep3.com/register.