Story
Most people think of the United Kingdom as a Christian nation with a long heritage of faith. Tragically, the reality today is much different and many millions across the U.K. and Ireland don't have any access to a church that proclaims the hope of the gospel or know a single follower of Jesus. 3% of residents in the U.K. and less than 1% in Ireland claim to follow Jesus. The fastest growing religious perspective is unbelief or "other". As many peoples from all over the world and from countries closed to gospel workers have moved to the U.K. and Ireland, there has also been a growth in opportunity to reach out to see movements of the gospel beyond their borders.
Tom and Tanya are joining this new initiative in the U.K. and Ireland that partners with national leaders and among diaspora communities to create church planting and revitalization networks. To see these many communities and peoples reached with the gospel, it will take a work of God and the collaboration of churches, organizations and believers. Many communities have no Jesus followers or witness of the gospel. In addition, there are over 5 million people living in the Uk and Ireland from least-reached people groups.
Join us as we serve to see movements of the gospel across the U.K. and Ireland.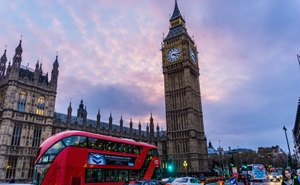 Personal ministry funds
Donate to a missionary to help provide specific tools and equipment needed to advance local ministry.
Live out your faith today. Help take the gospel to the ends of the earth.