Story
Deb is reaching
Thai Buddhists for Christ
through the
Santisuk
English Language School Ministry through
evangelism and discipleship
in Bangkok, Thailand. She was previously a career missionary for many years in Mexico and now the Lord is giving her the privilege of working in the
ministry in Thailand
. Her vision is to learn the language and culture,
win students to the Lord
, disciple them, start one of the 15 new schools/church plants planned by 2025 and translate Bible study materials in Thai, as well as music for use in the services.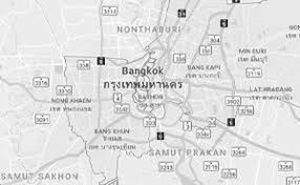 Bangkok, Thailand //
Bangkok, Thailand, where souls will be changed for the glory of God.
Personal ministry funds
Donate to a missionary to help provide specific tools and equipment needed to advance local ministry.
Live out your faith today. Help take the gospel to the ends of the earth.