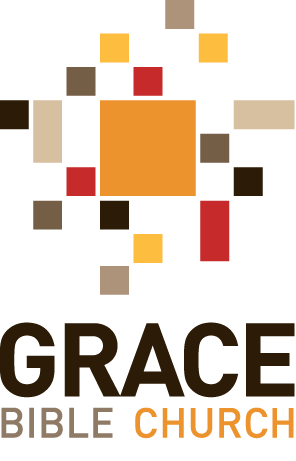 Pastor of Community and Discipleship
---
About Grace Bible Church
The Pastor of Community and Discipleship at Grace Bible Church will be part of a great staff team and a healthy growing congregation. Around 700-900 people attend the church weekly with around 450 people meeting regularly in 25-30 small groups. As a church we are desiring to move toward greater diversity even as we stay unified in love for Jesus and one another. This next pastor will also be part of the teaching team as the church adds a 3rd Sunday service in the fall.
Grace Bible Church (GBC) is located in Ann Arbor, MI listed on virtually every "best places to live" list. Ann Arbor often lands in the top 5! It is a thriving area of over 100,000 with the University of Michigan at its center. As such, the city is relatively young, educated, diverse and progressive. GBC has been a welcoming church home and a faithful witness to many people of the message and work of Jesus in Ann Arbor and beyond for over 80 years!
In the past decade, GBC has experienced consistent, healthy growth. The congregation is a wonderful mix of all ages and backgrounds, and the people genuinely love each other. The person we are looking to hire will need a passion to train, grow, and equip people and who flourishes in a staff environment. The person we are looking for will be administratively capable as well as a gifted communicator. He will also be gifted with a strong work ethic, excellent social skills and up to the challenge of doing ministry in a city where people are regularly moving in and out of the area and in a church that is looking to become even more diverse.
Job description
PURPOSE:
To lead the Grace Group ministry, oversee all adult education and discipleship ministries of the church, and serve as a member of the teaching team.
RESPONSIBILITIES:
1. Community
Provide leadership, vision, and oversight for GBC's Grace Group ministry.
Shepherd, care for, and regularly connect with your team of Grace Group leaders.
Ensure that our Grace Group ministry reflects GBC's core values.
Oversee policies and procedures governing the recruitment, training, assessing, coaching, and evaluation of Grace Group leaders.
Provide resources to groups for discussion purposes and vet/approve all group related materials.
Lead assimilation process for new guests and oversee the placement of GBC attenders into groups throughout the year.
Create new groups as needed.
Create/execute community building events for GBC family.
2. Discipleship
Provide leadership, vision, and oversight for GBC's adult education ministries.
Partner with and provide support to volunteer adult education teaching team.
Develop and implement a discipleship plan that reflects GBC's core values.
Oversee and develop GBC's men's ministry.
Provide support/encouragement to GBC's women's ministry.
Create/execute discipleship events for GBC family (i.e. marriage conference, men's retreats, financial seminars, etc...).
3. Teaching
Preach regularly as a member of the GBC teaching team.
Work closely with Lead Pastor to develop/plan sermon series.
PERSONAL QUALIFICATIONS
Maintaining a vibrant, growing relationship with Jesus Christ that is leading towards full devotion to Him, and fostering and modeling a Jesus centered home life.
Developing as a spiritual leader and demonstrating the ability to disciple, mentor, and coach.
Displaying a commitment to a team approach to ministry.
Conducting all responsibilities in such a way as to reflect the authority and heart of our Pastoral Staff.
Supporting and complying with the Statements and Teachings of GBC.
Functioning as a representative of the leadership team of Grace Bible Church.
EDUCATION and/or EXPERIENCE:
Demonstrate a high capacity to lead and direct individuals and teams with a high "lean" towards execution.
Practical experience in developing and maintaining programs.
Possess excellent communication skills (written, verbal, interpersonal) with the ability to engage in reflective listening and analysis.
Experience in preaching/teaching in a church setting.
Maintain high motivation to complete tasks by following through start to finish.
Graduate/Seminary degree in church ministry is beneficial (not required).
PRIMARY GIFT NEEDS:
Passion for the Gospel
Heart for community development
Passion and skill in teaching and preaching
Passion for making disciples and teaching others to do the same
Creative thinking that can problem solve
Communication of big picture and vision
Attitude that inspires teamwork
Administrative skills in organization and planning
Heart of humility and a willingness to serve
Ability to give and receive constructive feedback
Reports to:
Works closely with:
Lead Pastor
Executive Pastor
Ministry Staff Team
Apply
For more information on this opportunity or to apply, email your questions and send your resume (along with a teaching sample) to
careers@gracea2.org
.