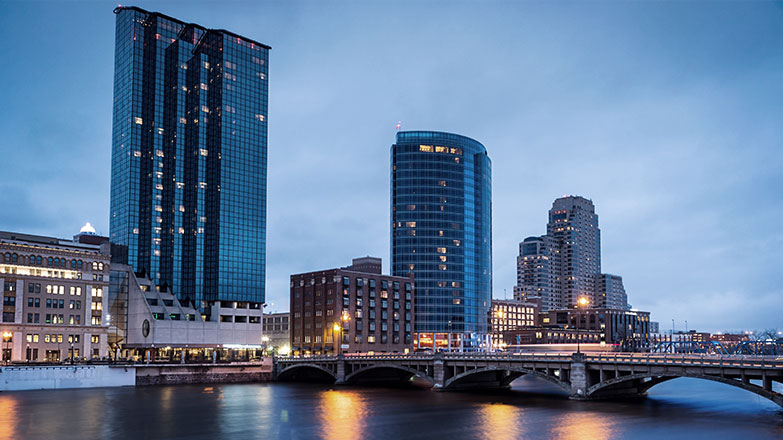 Michigan Christian counselors
Christian counseling in the Michigan area to help pastors and their families face the stresses of ministry.
James Fongers, LMSW
Pine Rest Christian Mental Health Services
1870 Leonard NE
Grand Rapids, MI 49505
Office phone: 616-455-5000
Michael Gee, LLPC
Michael Gee Professional Counseling
344 Hull Street
Boyne City, MI 49712
Office phone: 231-675-9739
Sandra Lodico, MA, LPC & Terry Lodico, MA, MDiv., LPC
Convenant Counseling
212 W Wackerly, Ste. 200
Midland, MI 48640
Office phone: 989-835-8344
Barry Brigham, MA, LPC, LPC & Deborah Pawell, MALLP, LPC
Cornerstone Christian Counseling
1090 N. 10th Street, Ste. 110
Kalamazoo, MI 49009
Office phone: 269-375-4363
Ann Holland
Ann Holland Professional Counseling
214 Water Street
Boyne City, MI 49712
Office Phone: 231-675-3150
Greg Natkowski MA, LLP, LPC, CAADC
Living Life Counseling
37677 Professional Center Dr, Suite 135
Livonia, MI 48154
Office Phone: 810-923-5760
Heather Meneray, LMSW & Nance Robson, LPC
Psychology Associates of Grand Rapids, PC
1000 Parchment Drive SE
Grand Rapids, MI 49546
Office phone: 616-957-9112
Andrew Schaad, LLPC
Perspectives of Troy
23965 Novi Road #130, Novi, MI 48375
705 S Main Street, #280, Plymouth, MI 48170
Office phone: 248-244-8644, ext. 109
Joshua Snyder, LPC
121 Nelson Road (Cornerstone Church)
Ludington, MI 49431
Office phone: 248-716-8544
Kristen Terry, LMSW
Kristen Terry Counseling
422 E Mitchell Street
Petosky, MI 49770
Office phone: 231-881-9353
Marcia Wiinamaki, Psy.D., LPC, LP
Southwestern Medical Clinic Christian Counseling & Psychological Services
5675 Fairview Street
Stevensville, MI 49127
Office Phone: 269-429-7727
Nathan Wagner, MA; Josh Warren, MA LPC; Ben Taylor, MDIV, LLPC
New Point Counseling
5242 Plainfield Avenue NE, Suite C
Grand Rapids, MI 49525
Office Phone: 616-308-6151
Winning At Home
Winning at Home
300 South State Street, Ste. 13
Zeeland, MI 49464
Office Phone: 616-772-1733
Doug Wilson, MA, LPC; Brenda Wachter, LMSW, ACSW & Doug Moorhead, Psy.D., Licensed Psychologist
Compassionate Christian Counseling
Spring Lake Office:
17224 VanWagoner Rd.
Spring Lake, MI 49456
Office phone: 616-296-2130
Available Counselors: Doug W, Brenda, Doug M
Jenison Office:
1388 Baldwin St. Suite A
Jenison, MI 49428
Direct number: 616-259-9220
Available Counselors: Doug W, Doug M
Grand Rapids Office:
1465 3 Mile Rd. NW
Grand Rapids, MI 49544
(in Orchard Hill Church)
Available Counselors: Doug W
Fremont Office:
4040 West 72nd Or M-82
Fremont, MI 49412
(in Midwest Psychology Building)
Available Counselors: Doug W

My relationship with Converge MidAmerica has been life-giving. They have empowered our church to strive towards being a healthy, biblically functioning body that is not only impacting our community, but linking arms with other churches to start and strengthen churches.
Shane Prewitt, Shiloh Community Church, MI