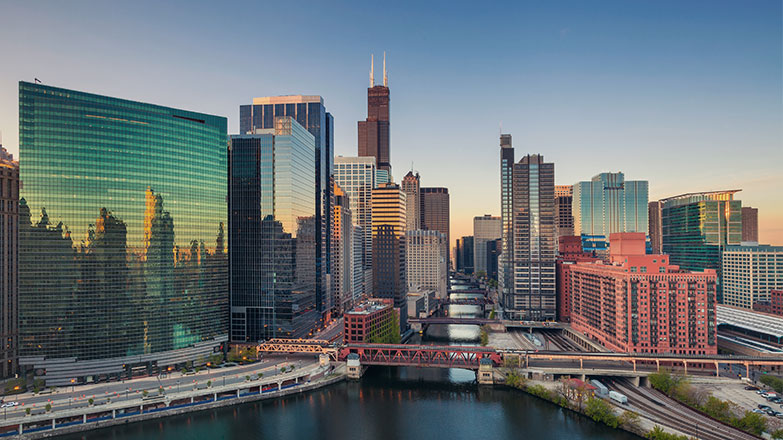 Chicago Christian counselors
Christian counseling in the Chicago area to help pastors and their families face the stresses of ministry.
E. Maurlea Babb, LMFT, LPHA, QE
Chrysallis The Center for Individual & Family Development
1714 Madsen Court
Wheaton, IL 60187
Office Phone: 630-690-6495
Tim Buhrt, Psy.D.
Centennial Counseling Center
1120 E Main Street
St. Charles, IL 60174
Office Phone: 630-377-6613
Kathy S. Chase, LCPC
Chase Counseling & Wellness, Ltd.
100 N. Waukegan Road. Ste. 204
Lake Bluff, IL 60044
Office phone: 847-271-7504
David P. Cook, M.S., M.Div., LMFT
New Life Counseling Center
600 Dakota Street, Ste. B
Crystal Lake, IL 60012
Office phone: 815-356-9683
Kerry DeVries, MA, LCPC
1530 N Northwest Highway, Ste. 125
Park Ridge, IL 60068
Office phone: 224-707-0847
Daniel Free, LPC
Pathway Counseling
4950 Old Collinsville Road
Swansea, IL 62226
Office phone: 618-624-4060
Rick Egbert, MA, Psychotherapist, LPC
Hopeful Therapy
977 Lakeview Parkway - Ste. 180
Vernon Hills, IL 60061
Office phone: 224-541-0189
Joan Funk, Psy.D. & Roger Funk, Psy.D.
Clinical Pyschologists
655 Landwehr Road
Northbrook, IL 60062
Office phone: 847-498-1699
(Joan works with children, 3 and older, as well as adults)
Todd Funk, MS, LCPC
3100 W Higgins Rd. Suite 195
Hoffman Estates, IL 60169
Office phone: 224-595-6739
Rochelle Johnson, LCSW
Intertwined, LLC
3830 W. 95th Street
Evergreen Park, IL 60805
Office phone: 708-499-2030
Martha E. Polo Koehler
Hispanic Bible School
7029 W Grand Avenue
Chicago, IL 60707
Office phone: 773-385-8364
Kelsie A. Newbrough, MA LCPC
Compass Christian Counseling
900 N. Lewis Avenue
Winthrop Harbor, IL 60096
Office phone: 847-921-4022
Bradley Olson, PsyD, MDiv.
(Specialty in children and adolescents)
The Arlington Center
3375F N. Arlington Heights Rd.,
Arlington Heights, IL 60004
Office phone: 847-577-4530 (ext. 15 – Olson)
James D. Parrish, DMin., LCPC
Jim Parrish Counseling, PC
1639 N. Alpine Road, Ste. 403
Rockford, IL 61107
Office phone: 815-229-7102
Tamara Patterson, MA, LCPC, CADC, NCC
Newtree Center
600 Spring Hill Ring Road
West Dundee, IL 60118
Office phone: 815-988-7024
Rachel Shannon, Ph.D.
715 E. Golf Rd., Suite 201B
Schaumburg, IL 60173
Office phone: 847-867-2265
Denise Simmons Gibin, D.Min., LCSW
Pastoral Psychotherapist
636 Church Street, Suite 421
Evanston, IL 60202
Office phone: 847-347-0753
(Speciality in Couples Counseling, Anxiety, Depression, Trauma)
Robyn Varblow, PsyD
3100 W. Higgins Rd., Suite 195
Hoffman Estates, IL 60195
Office phone: 847-721-7990
(Specialty in children and adolescents)
White Stone Counseling Resources
White Stone Counseling
PMB284, 318 Half Day Road
Buffalo Grove, IL 60089
Office phone: 847-821-9346
*Most of the counselors are in the MAP Program - multiple sites
Steve P. Yeschek, LCSW
Yeschek & Associates Counseling, Coaching, Consulting
Silver Lake Professional Building
2615 Three Oaks Road
Cary, IL 60013
708-732-3527

My relationship with Converge MidAmerica has been life-giving. They have empowered our church to strive towards being a healthy, biblically functioning body that is not only impacting our community, but linking arms with other churches to start and strengthen churches.
Shane Prewitt, Shiloh Community Church, MI