FROM THE FRONT LINES: A Ukraine Relief Report
Jim Capaldo
Regional President
Missionary care & support

//

Missions

//

Ukraine
---
Thank you for your ongoing support of Ukrainian relief efforts. The following three reports from Ukrainian front-line ministries directly result from your sacrificial giving. This fruit abounds to your accounts! Just the same, the needs in Ukraine continue as the war and winter draw out. Thank you for not losing focus on the people of Ukraine and on your sister churches who are faithfully serving in dire circumstances.
From Sanzheika, Ukraine
Pastor Dima Pishala is ministering to an ever growing congregation. Their church territory also holds youth camp facilities, so their energy needs are greater than typical properties. As winter carries on, they have actually realized that they have more hours of electricity than other communities. Just the same, they also discovered that they were continually losing all heat from their facilities in the off hours. As a team of men from the church discussed the best solution, they determined that instead of a very expensive commercial generator, they would be better served by insulating their ceilings to keep heat from escaping. A long-standing church partnership in Nebraska combined with your generosity have provided the church in Sanzheika with support, supplies, and many rolls of insulation. Their team of men have already installed the insulation! The church building is much warmer and many new people are attending, repenting of their sins, and confessing faith in Jesus Christ. Pastor Dima says, "Thank you all and the Nebraska church very much! May the Lord richly bless you!"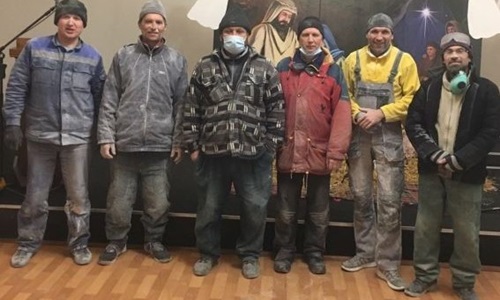 From Shabo, Ukraine
Pastor Oleksei Krasko is ministering in a small community that has only three hours of electricity and water per day. Their fast growing congregation of 160 is full of very cold and hungry people. Your generosity is providing a generator, pastoral support, and humanitarian needs for people touched by this local church ministry. Pastor Krasko writes, "To have a generator is a great blessing because it powers ever ministry of our church. We want to show Christ's love to people more and more. Many people need basic warmth such as a cup of hot tea, a warm clothing, a warm and ecnouraging word, and the Word of God. Thanks to your support, we are also able to offer people other necessities such as disposable dishes, a warm blanket, and warm clothing - especially for the children. Though we know we cannot help everyone, it is very hard to turn people away. We want our church to be a little sanctuary where people can come for a couple of hours to get warm, to drink hot tea, and talk about what's on their hearts. We know that the more we talk with people the bigger the opportunities to invite them to trust in Christ. We thank all who have financially participated in helping us. May the Lord return this blessing to you!"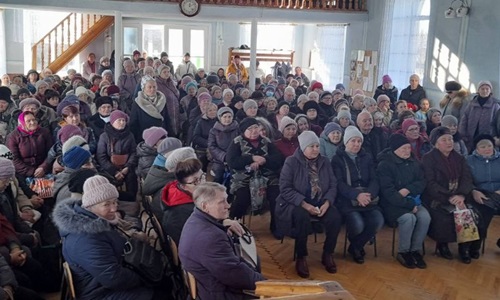 From the Odesa Oblast of Ukraine
In December, I wrote about a "Silent Night" power solution that Regional Presbyter Oleksandr Dimov and a few other pastors discovered. They discovered that rechargable EcoFlow portable power stations can power the necessities of a household during the long nighttime hours when the use of generators is forbidden. As Regional Presbyter, Oleksandr Dimov oversees more than 130 churches througout the Odesa Oblast. If his family needs are not taken care of it is very difficult for him to travel and serve churches throughout the region. Oleksandr writes, "We have about six hours of electricity per day. When it shuts off, the cold would immediately fill our home because our heat pump only works with electricity. Thanks to your generosity, we now have constant heat and light. We offer our heart felt thanks to all who hav financially sacrificed to help our family and others. May the Lord richly bless you!" Thanks to your generosity, we have been able to provide nighttime heat, light, and communication to many pastoral families through portable power stations.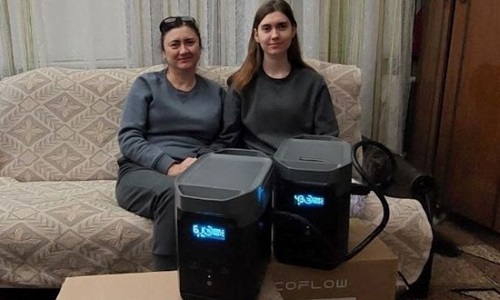 ---