Advancing on the Northern Front
Steve Krier
Director of Church Planting
Church planting & multiplication
---
Harvest Plains Church is not only moving locations but moving to a different town!

The church launched in September 2019 and has been gathering on Sunday mornings at Central Cass High School in Casselton, ND. While the school has been great to work with, Pastor Cody Weckerly sensed a new season was on the horizon for Harvest Plains. "We were ready to plant roots into a community. We didn't know where that would be, but I always kept my eyes on the horizon."

Pastor Cody didn't know that an opportunity would come 10 miles East of Casselton in the town of Mapleton. A bedroom community to Fargo, Mapleton is one of North Dakota's fastest-growing communities, growing by 4% each year. While still considered a small town (1,320 people in 2020), Mapleton is only 10 miles from the Fargo/Moorhead metro area, which has 250,000 people.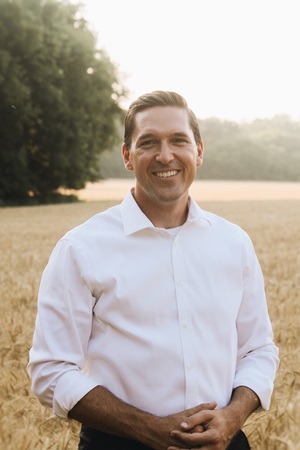 "I kept driving by Mapleton and saw new growth. When I drove into town, I saw a sign for a new multi-use building and a development plan for downtown. One day this past summer, I decided to call the owner of the property. I asked if he had thought about a church meeting in his space," said Weckerly.
To his surprise, the owner said, "Wow! My wife and I have been talking about how much we would love having a church in our space!" Amazingly, the owner already had space available and invited Pastor Cody to come to check it out.
From that initial conversation, things have moved toward relocation. The property owner gave them a very favorable lease agreement and plenty of time to make a decision. Pastor Cody said, "I told him we are a church. It takes time for us to make decisions." The owner had no problem waiting. The owners even enjoyed a visit to Harvest Plains on a Sunday to see the church.
Harvest Plains held meetings this past fall to discuss the potential move, look at possible floor plans, answer questions, and pray. Weckerly said, "Our people were very pleased with the process. When it came time to vote, the members voted to make the move to Mapleton." Harvest Plains hopes to move in the spring/summer of 2023.
I asked Pastor Cody what excites him about moving to Mapleton. He said, "The opportunity to reach new people. Families in Mapleton have the option to send their kids to Central Cass or to West Fargo Schools. There is more opportunity to build new relationships." Ever the shepherd, Pastor Cody also said, "It allows our people to come with us and not leave folks behind. The drive is not that much farther for most of our people. For some, it is actually a shorter commute!"
When I asked Pastor Cody about having a dedicated space for Harvest plains, his response revealed his heart and the heart of the church for ministry, "The purpose of the church is to equip the saints for the ministry. The larger the church gets, the more space you need. Our church is about 130 people. We can't all meet in someone's house anymore. I am looking forward to how this space will create opportunity to gather and care for each other seven days a week!"
Please join me in praying for Harvest Plains Church as they relocate and share the Gospel with the people of Mapleton!
---