Story
I'm Casey Schifelbine and ever since I was young man, I had a handful of dreams and a heart full of God. This call and dream of reaching others for Christ is becoming a reality with the beginning of Hub Life Church! My wife, Jennifer, and I have a heart to serve families by helping them become healthy and strengthened through a relationship with Christ.

Hub Life Church is a brand new Christian church which will start public worship gatherings in September of 2019 in Marshfield, WI. We exist to bring life to Hub City, Wood County, and to the ends of the earth. Our vision is based on Jesus words in John 10:10, "I have come to bring life and live abundantly." We believe that we are called to love people and lead them to meet, know, and follow Jesus. We are creating a church for those who do not belong. We are currently meeting as a smaller group of individuals who are connecting to God, each other, and planning how we are going to bring life to our city!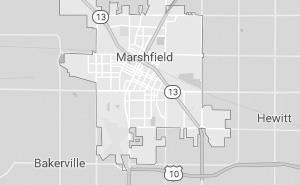 Live out your faith today. Help take the gospel to the ends of the earth.