How to fund a church plant in the Great Lakes
Glenn Herschberger
Executive Director of Church Planting, Converge Great Lakes
Church planting & multiplication
---
Do you sense God might be calling you to plant a church. If you are, you probably have a lot of questions.
"How do I find out if I am a church planter?
Do I have what I takes?
What's the first step, the second step, the third and so on?"
The most common question typically is: "How do you fund a church plant?"
If you would ask that question of 100 church planters, you would most like find dozens of different answers, depending on the church planting method and model, the community in which you are planting and the church planter's context.
In the churches planted in Wisconsin and the upper peninsula of Michigan as a part of Converge Great Lakes, there is some commonality in our funding models and mechanisms. These common funding strategies are built upon our conviction that we are better together. We believe that no one should plant alone. Included in this is how we fund our church plants. In the overwhelming experience of our recent church plants, the funding has come from various sources.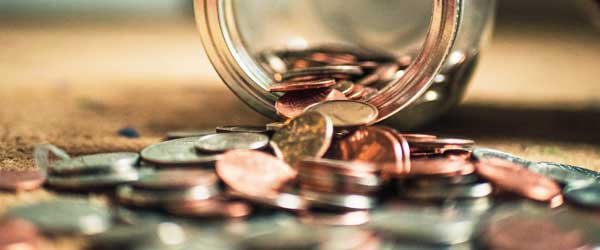 Sources of funding
The largest contributor to the funding of a new church is often the parent church. As the primary sending agency, the parent church commits to working with the church planter in seeing a new church planted. An important element in this relationship is committing significant financial support to the church planter. It is not uncommon for new churches in Converge Great Lakes to have several churches collaborating in our LEAD Team network, each contributing financial support to the new work. The majority of this funding is to assist with the extra expenses needed leading up to the new plant's public launch and for personal support. Often, the funding is for three years, with the support diminishing from year to year.
Another source of funding is through partner churches. These churches may not financially support the new church at a level the parent church would, but they seek to encourage the church planter and participate in the ministry of church multiplication. Partner churches may be other Converge Great Lakes churches within that LEAD team or outside of that location developed through relationships fostered by the planter.
In other examples, they may include churches that the planter previously served or the church they attended when they were younger. As with funding from the parent church, financial support from partner churches is usually supported for a specific time frame. Sometimes it is in the form of one-time gifts or provided as monthly support that decreases during the period in which the church commits to support the new work.
The launch team, core group and congregation are overlooked as funding sources for a new church plant. It is encouraged soon after forming a launch team to begin challenging the team to support the new work financially. Once the church has launched, it's also encouraged to address generosity in public and private settings in ways that are consistent with the church's values and context.
A funding source that we require planters to pursue is personal support raising. With the other funding streams, most church planters only need to raise a modest amount for a short time, typically three to four years. The expectation is that they will raise all the funds needed for personal support of their family. They will also raise additional funds to supplement what they are receiving from other sources. To assist the church planter in this area, we provide best practices in personal support raising through our partnership with Stadia. Each planter will have a three-month fundraising cohort to learn and gain momentum in fundraising.
There are three benefits to the planter raising a portion of their support. The first is perhaps the most obvious as it results in more financial resources for the church plant. Research and studies show that financial stability and security directly connect to a new church's sustainability and effectiveness.
Second, having a constant flow of income through personal support raising for three to four years helps bridge the flow of income from parent and partner churches ending their financial commitments. Personal support raised by the planter assures a consistent income source as the young church grows into supporting the church ministries and salary through tithes and offerings.
The third benefit is often overlooked. We believe it's a valuable exercise and experience for a church planter to succinctly communicate what the church they are planting is all about and pivot that message to ask others to support that vision financially. If a planter is unwilling or unsuccessful in having their friends and family support them financially in this new work, what makes us think that plant will be willing or successful in creating ownership with a potential core group member or attender of the new church?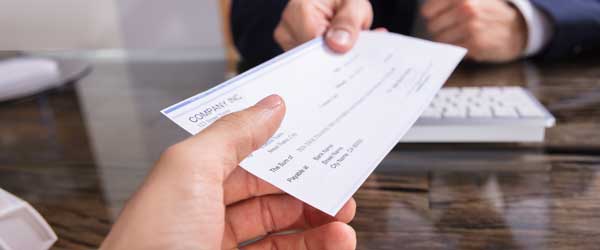 Grants and additional church plant support
Converge Great Lakes is an additional funding source for new churches. For every new church birthed in Wisconsin or the upper peninsula of Michigan by Converge Great Lakes, we support the new work with seed money provided before the public launch. We call this the Church Planting Advancement Fund. Currently, the seed money amount is $15,000 and is made available to new churches through other churches' generosity. To be able to offer support to new churches, the expectation is that new churches that have received this seed money will faithfully and consistently "pay it forward" by financially supporting Converge Great Lakes and its other ministries.
Our national movement, Converge, also supports our church plants with grant money when a church has its public grand opening. This grant money reflects the generosity of Converge as well as the value it places on church multiplication.
A foundational growth engine to our multiplication culture in Converge Great Lakes is found in our funding model. The expectation between a church planter and Converge Great Lakes is for the new church, from its first public offering, to set aside a percentage for future church plants. This percentage determined by the church plant is escrowed and held to be used for the planting of a new church. This reinforces the new church's value of eventually birthing a new church as it systematically builds the financial resources to plant its own church. As a larger movement, asking a new church to escrow money for a future church plant has been foundational to the growth of church planting in Converge Great Lakes.
Our church planting funding strategy's goal is for a new church to be self-sufficient by the third or fourth anniversary of its public launch. Research surrounding new plants reveals a new church that is financially self-sufficient by its third birthday is in a significantly stronger position for effective ministry, ongoing growth and continued financial stability.
How does a church planter get paid?
Depending upon the situation, a church planter gets paid through Converge Great Lakes as they begin as our employee. Though, we often encourage our new churches to set up financial systems within the new church, utilizing best practices, early in the launch process. Our new churches often complete the steps necessary for legal recognition within the state as well as items such as nonprofit status and tax-exempt before launch. Converge Great Lakes offers mechanisms and guidance to help navigate this process quickly and inexpensively. Converge Great Lakes also works with new churches in developing a constitution and bylaws as steps toward self-governance and formal affiliation with our movement.
Built into the planter's financial expectations is care for themselves and their family through taking vacation time and healthcare expenses being a part of the church planter's budget.
Funding a new church brings into the formula a variety of factors. There are aspects unique to each planter and family. Some models might require more or less funding. The dynamics of a community differ from area to area. A specific target group that is being reached may also impact the funding strategy. Regardless, Converge Great Lakes and our churches believe that we are better together. We believe that no one should plant alone. We believe that our collaboration in all things, including funding models, makes our new churches stronger, our networks stronger and is more effective in reaching our region for Christ.
Contact us if you have any questions or would like more information >
---
Glenn Herschberger, Executive Director of Church Planting, Converge Great Lakes
Glenn Herschberger planted his first church, Real Hope Community Church, in Lake Mills, Wisconsin, in 1999. He and his wife, Susan, then served as Converge missionaries in Panama City, Panama, where they planted LifeBridge International Church in 2012. Glenn was the director of Mobilization for Converge in Orlando before being asked to lead the church planting movement for Converge Great Lakes. He received his undergraduate degree from the University of Wisconsin. He is also a graduate of the Center for Excellence in Congregational Leadership and received his master's degree in biblical counseling from Luther Rice Seminary.
Additional articles by Glenn Herschberger