How to become a church planter in the Great Lakes
Glenn Herschberger
Executive Director of Church Planting, Converge Great Lakes
Church planting & multiplication
---
How do you become a church planter? It's a great question, and over the years, I've come up with a couple of reflections. I believe you have to be called by God to become a church planter. I worked in law enforcement and desired to see more people come to know Christ. I was doing men's ministry at my church. I had a stirring to do ministry full-time, but I didn't know where to go.
Having my pastor and other leaders develop me as a disciple and then see the potential in my heart and mind to do ministry was the second indication I was being called. Maybe your pastor or someone in the church has made a comment to you, such as, "I see you being a pastor someday, or you're really good at starting things." It could be in a ministry context or in the secular world. That prompting may be an indication that you could become a church planter.
Are you interested in planting a church in Wisconsin or the Upper Peninsula of Michigan? Converge Great Lakes may be interested in you! As a part of Converge church planting, our focus is on Wisconsin and the UP. Within these states are countless opportunities to see new churches planted. Let's start the conversation.
If you sense a call to plant in the urban centers, the need is great! Our urban centers are not just limited to Milwaukee and Madison. Green Bay, Kenosha and Racine are just a few of the many larger urban areas.
Perhaps a bustling suburb is where you feel God is leading you to plant a church. Many of our larger cities have sprawling and growing suburbs, resulting in even greater needs and opportunities for new churches.
Is rural church planting your vision? Converge Great Lakes ministers in diverse rural settings. Our two states reflect a rich tradition and strength in agriculture, recreation and industry. Rivers, lakes, prairies and forests connect our cities and towns.
In our commitment to biblical diversity, we also desire a variety of churches planted among our ethnic communities. The urban areas are obvious examples of our regions' ethnic diversity. But we also have significant populations of ethnic communities in middle-sized towns and areas spread throughout Wisconsin.
There is also the need for more churches to reach into our college communities. The nationally recognized universities of Wisconsin are well known. But we have thriving college communities in a variety of small and middle-sized towns such as Oshkosh, Green Bay, Appleton, Whitewater, River Falls, Eau Claire, Beloit and Ripon to name a few.
Standing on the belief that "no one should plant alone," we have several church planting networks and teams in different regions throughout our states. We call them LEAD teams, which stands for Learn, Encourage, Achieve and Dream. Our vision is to develop even more regional teams and networks to reach every corner of Wisconsin and the Upper Peninsula of Michigan. These regional networks bring vision, collaboration and support in encouraging church planters and seeing more and more churches planted.
Intrigued?
Perhaps you're asking, "How do I become a church planter?"
The "how" is built upon the "who." Not everyone who is called and equipped to ministry is called and equipped to church planting. Just as having a call and being equipped to serve as a missionary is a specific focus within ministry, the same is true with a church planter. Just as God hasn't equipped every pastor to be a missionary, he hasn't equipped every pastor to be a church planter.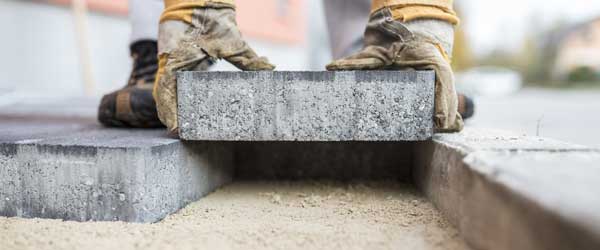 Laying the right foundation
In Converge Great Lakes, we look at the "who" by looking for 16 specific building blocks in the life and ministry of a potential church planter. Of the building blocks, the first five are general qualifications that would be expected building blocks of anyone in ministry. The remaining 11 are specific skills and qualities essential to taking the lead in planting a new church. The blocks are:
Relationship with God
Emotional health
Relational ability
Marriage and family relationships
Personal integrity
Vision/philosophy of ministry
Evangelism
Leadership gifts/ability
Entrepreneurial organizer
Public ministry skills
Enthusiasm
Faith
Productivity
Knowledge of church planting
Discipling
Ability to motivate others
Our recruitment and assessment systems are built upon looking for and discerning the level and quality of these building blocks in the life, giftedness and abilities of the planter.
With this as a backdrop, what is most common is for the "how" to begin with a conversation. A conversation where we can learn more about you. What is your ministry background? What is your experience and knowledge of church planting? How is God calling you to plant a church and why do you think Wisconsin or the UP may be where he is calling you to plant?
The conversation is also a chance for you to learn about Converge Great Lakes. We are comprised of over 125 churches that stretch from the Upper Peninsula of Michigan to southwest Wisconsin. The mosaic of our churches ranges from multi-site mega-churches to small churches that have been faithfully ministering to their communities for generations — and everything in between.
We want you to learn about us. The gospel convictions that drive us. The culture of our network. The ethos and systems of our church planting movement. The spirit of collaboration and partnership among our churches.
If we both feel that God is leading us forward, the next step is assessing. Our assessment process begins with a brief online form that helps us better understand who you are, how you see God leading, where you believe he might be calling you to plant a church and what this new church may look like. The next assessment step is the participation of you (and your spouse if you are married) in Converge's Church Planting Assessment Center. This nationally recognized church planting assessment process includes planters from all over the country who come together for an intensive four-day process.
Using our 16 building blocks as a guide, there are a variety of exercises, assessments, tests and interviews where a team of skilled counselors, pastors and church planting practitioners speak into your life.
That may sound like a lot of work and effort. And it is! But we know from experience that church planting is challenging. It is hard. It is hard on the planter, the planter's spouse and the planter's family. Historically, our failure rate of church plants is low — significantly lower than other church planting networks such as Acts 29 or ARC (Associated of Related Churches). We attribute a part of this to our robust assessment process.
Our greatest desire is for you to serve God and minister to his people successfully and effectively. Church planting at this time may not be the best fit or you. We are also committed to working with church planters who are team players. We want your beliefs and values to reflect our beliefs and values. We desire to make you a better church planter and a better pastor. We want to see you and your family succeed in your church planting endeavor. Also, we hope you would contribute to us, making us a better and stronger movement of churches.
Following a successful church planting assessment center and the desire from all parties to move forward, it becomes a time of connections. Connecting with individuals and churches, inviting them to become strategic partners in your call. Connecting with leaders within our church planting network and larger Converge Great Lakes movement. Connecting with an assigned church planting coach. Connecting with others through targeted training opportunities. This leads to eventually connecting with people who will be a part of your launch team and the community God is calling you to plant in.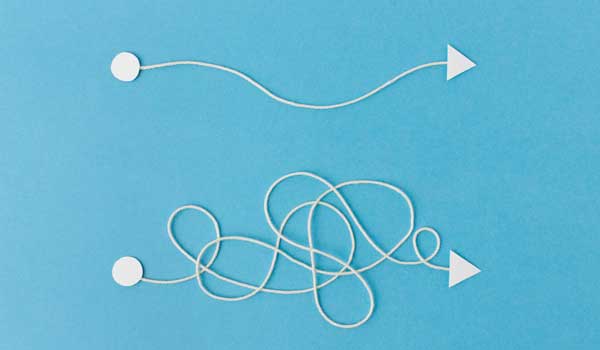 A clear pathway
A clear pathway to plant a church is important. Converge Great Lakes can provide that for you. We've created proven strategies, systems and training all designed to improve your success.
Here is an overview of the process you will go through to launch your church. This may look like a lot of steps, but each one has been strategically designed to increase the long-term of your church plant.
Pre-assessment
Follow-up and personal conversation
Introduction to a LEAD team
Formal call to plant
Raise funds
Church planting proposal
Benefit of Partnership details
Develop launch team
Join a LEAD team
Launch your church
Church Planting 301 training
Affiliation with Converge Great Lakes
Obviously, this brief article serves as an overview. There are many more nuances and details for every church planter in every church plant in every town.
Are you still intrigued? Do you want to learn more?
Start the conversation to become a church planter >
---
Glenn Herschberger, Executive Director of Church Planting, Converge Great Lakes
Glenn Herschberger planted his first church, Real Hope Community Church, in Lake Mills, Wisconsin, in 1999. He and his wife, Susan, then served as Converge missionaries in Panama City, Panama, where they planted LifeBridge International Church in 2012. Glenn was the director of Mobilization for Converge in Orlando before being asked to lead the church planting movement for Converge Great Lakes. He received his undergraduate degree from the University of Wisconsin. He is also a graduate of the Center for Excellence in Congregational Leadership and received his master's degree in biblical counseling from Luther Rice Seminary.
Additional articles by Glenn Herschberger