Story
Ted and Nita Bukowski, after years of ministry experience, are currently missionaries in Albania.
Nita's own journey of healing from abuse has given her a heart for the wounded. Her mission is to help the women of Albania to understand and experience who they are through God's eyes. She also works in cooperation with Global MOPS (Mothers Of Preschoolers) as an advocate in Albania for moms.
Ted has a passion for the downtrodden. His desire is for the Albanian people to come into an understanding of God's incredible love for them. Ted has been actively involved in prison and street ministry. He is a staff member with Selah Worship Ministries which currently offers a three year course teaching all aspects of Worship Leading.
This small country of Albania was under the oppression of the Ottoman Empire for hundreds of years and then from 1941-1991 under a brutal communist regime. With a population of 3 million, the primary religion is Islam with only 1/2 of 1% Evangelical Christians. The need for the hope of the Gospel is great. Ted and Nita are inviting you to partner with them by investing your prayers, and your finances to reach the beautiful and yet broken people of Albania.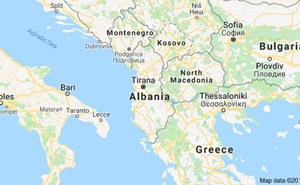 Albania //
Albania is a country with over 3 million people of which only 1/2 of 1% are Evangelical Christians. The primary religion is Islam. Please pray for this unreached country!
Personal ministry funds
Donate to a missionary to help provide specific tools and equipment needed to advance local ministry.
Live out your faith today. Help take the gospel to the ends of the earth.