Story
In 1987, I (Jeff) left from Iowa City, Iowa, and Barb from Minneapolis, Minnesota, to begin a one-year mission project, first meeting in the San Francisco airport on the way. After three months in Japan, we both received from God a clear call to minister there long term. We returned to Minnesota to be married in 1989, then returned to Japan in time for our first anniversary. During this three-year mission project, we saw God's amazing work in the lives of youth, cementing our determination to minister to the Japanese people long term. We were also blessed with two children and returned to Minnesota as a family of four. I entered seminary, preparing to return to Japan as full-time missionaries. Upon graduation, we were accepted and appointed by Converge in 1998, and, as a family of five, left for Japan. We arrived in February 2000, with a passion to grow God's Kingdom in Japan by planting churches. To date, we have been directly involved with three church plants and are presently in the planning stage for one and envisioning another. We invite you to pray for us and consider joining us in Japan as we minister to the world's second-largest unreached people group.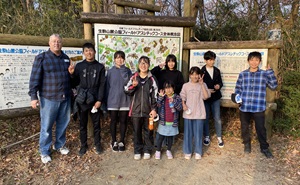 Kansai area, Japan //
Jeff and Barb workin cooperation with Keihanna Church to do outreach ministries, preach and disciple believers. Three of the youth in the photo below are currently in a baptism class taught by Jeff. He has known all of them since they were born and considers it a great privilege to help prepare them to follow the Lord in baptism.
Personal ministry funds
Donate to a missionary to help provide specific tools and equipment needed to advance local ministry.
Live out your faith today. Help take the gospel to the ends of the earth.