Bright Ministry Center
The home of Converge's Orlando-based national office is an excellent venue to host your next conference, meeting or worship event.
Host your ministry event
The Bright Ministry Center serves as the home of Converge's national office in Orlando. Converge ministry partners Reliant and Harvest Community Church also call the facility home. The 56,000-square foot, two-story building was built in 2010.
Sitting on 87 acres, the Bright Ministry Center features a well-manicured lawn, pond and wooded land that is home to foliage and wildlife native to Central Florida. It has become a favorite venue for conferences, concerts, weddings and meetings.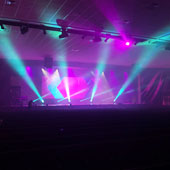 Auditorium
The main auditorium seats more than 900 people and can be divided into five separate rooms to serve a multitude of purposes. A state-of-the-art sound and lighting system, as well as a video wall measuring 45 feet long and 15 feet tall provide an excellent audio/visual experience.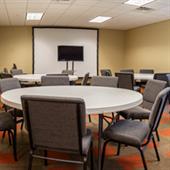 Meeting spaces & multipurpose rooms
Eleven classrooms/meeting rooms are excellent for hosting breakout sessions, meetings, small gatherings and trainings. A chapel that seats as many as 67 people provides an intimate setting for smaller weddings, worship gatherings, prayer meetings or other events or meetings.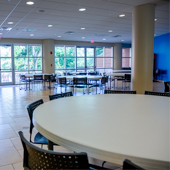 Kitchen & Café
A café and kitchen/food prep area are located next to the auditorium. The kitchen includes a large prep area, refrigerators, sinks, industrial coffee maker, ice machine and heating oven (no stove).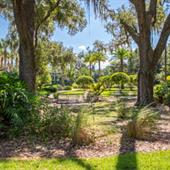 Outdoors
A garden with paths and benches offers a serene environment for prayer and quiet time. It's difficult to find a location in Orlando that combines so many modern amenities with the feeling of being surrounded by nature.
Walk through the doors next to the café, and you'll be standing outside on a well-shaded veranda with tables and chairs, an excellent gathering spot for groups to share a meal or just enjoy each other's company in the Central Florida outdoors.