Utah church planters tell Jesus' story: the beauty of grace in life's rugged mountains
Ben Greene
Pastor & writer
Church planting & multiplication
---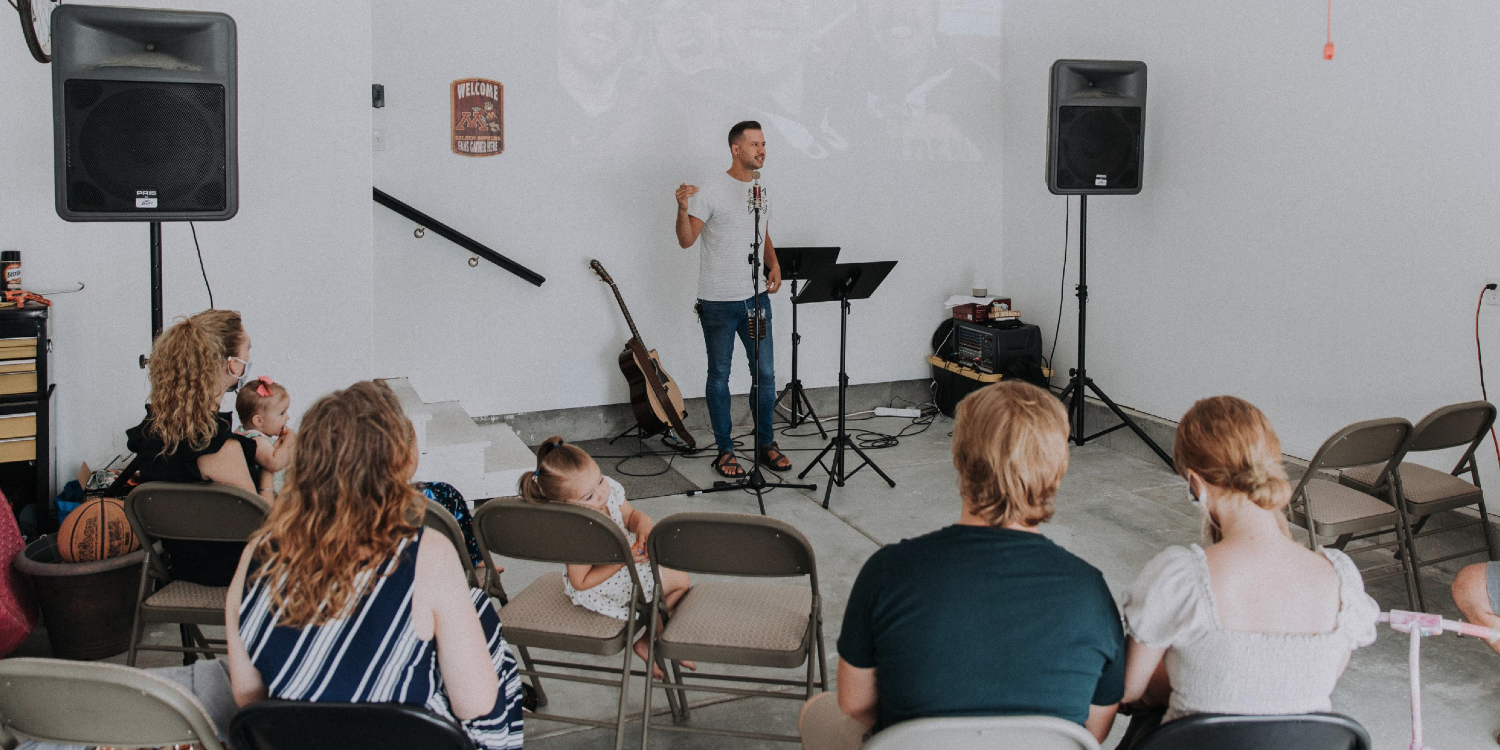 A few million Utahns live along the Wasatch Front, 160 miles of high lakes and rugged peaks. All that splendor comes without mosquitoes or humidity. Known locally as the Front, young families, motivated professionals and outdoor adventurers have settled here. For at least 150 years, this has been a place to work, play and live. In the middle of the Front sits Salt Lake City, the capitol of both Utah and the Latter-day Saints community.
For Nate and Robyn Ray, Converge church planters in the Salt Lake area, the Front is a hidden gem of wilderness pleasure and daily beauty. The Rays also glimpse how the Front shapes people's hearts and minds.
The steep summits and alpine lakes provide a sense of place and identity for more than 3.2 million people, including 2.1 million Latter-day Saints. People along the Front often maintain a rugged, distant independence.
People are close — like the Wasatch Range — but difficult to reach. All around the Salt Lake area lie rare beauty and hidden, difficult paths. Utah, the Rays shared, often leads America in depression, suicide and plastic surgery.
"Though Utah is full of smiling, friendly faces, there's a lot going on in them," said Nate Ray, pastor of The Front Church. "People are trying to fight their battles by themselves — and that's a hard way to live."
Utahns growing disconnected from Latter-day Saints' church
Many Utahns are leaving The Church of Jesus Christ of Latter-day Saints. Or they are distancing themselves from a devoted Latter-day Saints' faith. But these people are not finding another community or tradition to trust.
"When neighbors and friends decide they're seeking, or they're looking for something a little different, a place to explore their questions, they don't even know where to look," Ray said.
That is why Converge is planting its third church here in the last nine years. All three Converge churches are in the 80-mile stretch of Northern Utah where most Utahns live. Compare that to a Latter-day Saints church every few blocks in Salt Lake City.
"We are the most religious state in the country, but we're the least evangelical," Nate said.
The percentage of evangelicals in Utah is low enough that many mission organizations would define Utahns as an unreached people group.
Within five miles of the Rays' Bluffdale home, there are 96,000 people but only three Christian churches. Sixty percent of the people identify as Latter-day Saints. But not all of them are active Latter-day Saints for a variety of reasons.
Distinguishing the gospel from what most Utahns believe
Latter-day Saints believe God is present in a special way inside their temples. Entering the temple is a sacred experience, so a Latter-day Saint must first prove his or her worthiness.
There are several requirements to access the temple, such as waiting a year after baptism. After all requirements are met, the Bishop will write the Latter-day Saint a temple recommend. Then the person can go in the temple.
Recently, Nate and Robyn entertained friends in their home. As they talked around the dinner table, Nate sensed a reason his friends were no longer active Latter-day Saints — they had been overwhelmed by struggling to earn access to God's presence.
"Has anyone ever taken the time to share what they see as the big difference between Latter-day Saints' faith and traditional Christian faith?" Nate asked his guests.
They looked at each other, then looked at him. "No," they answered.
"Is it fair to state that for Latter-day Saints, God is present in a special way in the temple in a way God cannot be accessed anywhere else?" Nate asked. "And that you need to prove your worthiness to access this special presence of God?"
"Yes, that's fair," his friends said.
"With Jesus," Nate replied, "you don't have to pretend like struggles in your life aren't going on. We are all unworthy."
Then he had an opportunity to share what a difference Jesus' death and resurrection can make.
Robyn, a native Utahn, provides a huge amount of wisdom and understanding. She understands how locals think and feel and approach Christian faith. A professor at the University of Utah, Robyn teaches courses that focus on childhood development and love and intimacy between adults. Her upbringing in Utah, university education and presence in the larger community helps create broader opportunities to impact people with love and wisdom.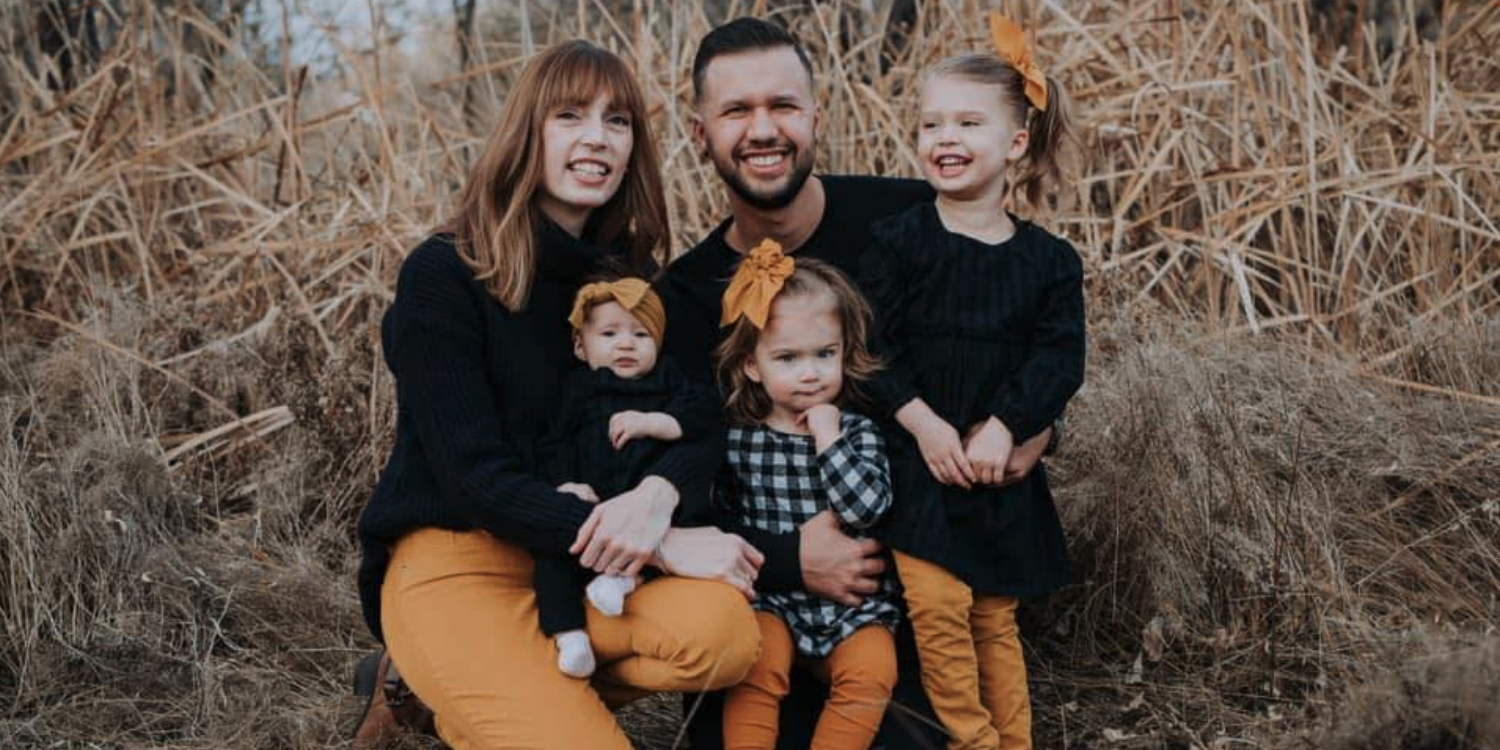 A church plant during COVID-19 crisis brings familiar, unprecedented choices
As Nate and Robyn were pondering the church's name, they realized The Front was the perfect name. The name was an identifier, a known term for locals. But, for people seeking a place to explore spiritual questions, The Front Church is a name perfectly optimized for Internet search engines. It may be the only church with that name.
In a place where people do not necessarily talk about their spiritual journey or life experiences, helping people find The Front Church online may be a critical first step. The launch team hopes an online presence, including the use of Facebook and creative videos, will be found by people with hidden struggles and rough seasons in life.
"We want Sundays to be a space where we're inviting as many people as possible to experience Jesus' story," Ray said. "There are some wonderful, wonderful churches in Utah and in my county. There just aren't enough of them."
But the number of Converge churches in the area is growing.
"I am excited about the growing team of churches that we have in the Salt Lake metro area," said Paul Mitton, Converge Rocky Mountain president and executive minister. "About nine years ago, we felt God leading us to go back in."
That divine initiative came after some challenging decades for Salt Lake Valley churches. Some churches had closed. Other churches slowly formed a defensive posture against the Latter-day Saints community. This posture and many public comments and actions over the years offended their neighbors, burning bridges rather than building connections.
Mitton is thankful for faithful believers who God has brought again, people who are loving and theologically gifted. Christians like those at The Front Church relate to Latter-day Saints with grace and love, according to Mitton.
"It's a special, unique missionary endeavor that they're on," he said.
What God is doing now
Three years ago, Bo and Sharisa Corbin moved to the area after college. They were at another church, serving in the youth group with Nate. Little did they know how much deeper their partnership with Nate and Robyn in gospel ministry would go.
Before long, Nate Ray was planting a new church and asked Bo and Sharisa to join him. It was an easy yes for them, Bo said.
Another surprise came through Bo Corbin's cousin. The Wyoming youth pastor did not know Bo and Sharisa were helping launch the same Utah church which the Wyoming church was about to help. When the Wyoming youth group came to Salt Lake City for a week of service projects, they ended up serving at a local school. It turned out to be the very school where The Front Church hoped to hold worship services.
There was one more unforeseen challenge: a policy did not allow the school to be rented on Sundays. But the school board changed the policy when approached by The Front Church.

"That is no small thing," Nate said.
That partnership between the school, churches and community is something Sharisa Corbin is excited to see. As a teacher herself, she believes this good beginning will provide many opportunities to help families, children and teachers.
How is COVID-19 impacting the church plant?
As COVID-19 began to restrict life in Utah, the three families wanted to move forward as best as they could. The pandemic delayed the original fall launch they had planned. One of the families on the launch team, the Bittmans, know God called them.
"There have been times when we were like, 'Are we crazy? Is God in this?'" said Jessica Bittmann.
And yet, Jesse Bittmann explained, God continues to provide financial support for the church. In fact, commitments for funds to launch the church have more than doubled since COVID-19 began.
So, this summer, the three families went ahead and gathered friends and neighbors for Church in the Garage. Inside the Rays' garage, families could safely distance during worship.
"Church in a garage sounded weird," Ray said. "And it is. But it's less strange because it's COVID," Ray said. "COVID left people a little more open to trying it."
At the final Church in the Garage Sept. 6, The Front Church welcomed 20 adults, 10 kids and two teenagers for a worship service. That is a major increase since the first Church in the Garage on June 28.
"We are in a place with a lot of families," Ray said. "We're working hard to make our KidFront experience an incredible experience for kiddos so parents can also sit in Sunday worship and be able to be fully engaged."
The Front Church is learning to connect with Utahns' hearts
Engagement, that idea of being fully immersed in an experience, leads right back to the heart language of Utahns. More than other places he's lived, Nate — a Kansan by birth and Minnesotan for much of his life — has learned that his neighbors are very experiential.
"One of the heart languages of the people here in Utah is experience," he said. "They are an experiential people."
God is already helping the three families impact isolated and spiritually hungry neighbors.
"I can tell people now I haven't had moments in the last year when I wondered if I should be doing this," Ray said. "Because of COVID, my big question this year is 'how?'.
Several launch team families live in or will soon be in newly built homes. The south side of Salt Lake City has lots of new home construction. The Draper area may transition into a Silicon Valley like economy. All the new home construction and economic changes mean their neighbors are living in new places and experiencing life changes, too.
"We just hung out in our driveways after the kids went to bed," said Jessica Bittman. "That's a perk of a new construction area. We've been able to build relationships quickly.
"People's spiritual curiosity is stimulated when they hear why we left Minnesota. People have a spiritual emptiness and at the same time are spiritually interested."
The Front Church launch team sees the greater goal
That is exactly why the launch team obeys God's initiative to plant more churches. They are motivated and committed despite the loneliness, massive transition and personal sacrifices necessary.
"When you're helping to plant a church, you have to make a lot of concessions," said Bo Corbin. "The church is bigger than us. So, you have to be OK with making concessions about what the church is going to look like for the sake of the greater goal so that more people come to follow Jesus. It's for the sake of the mission of the church that we're willing to not have our way with everything."
Recently Nate Ray was leading worship. He was playing the song Reckless Love.
"I saw a friend I invited who I know is not a Christian and I thought I saw tears coming down her face," he said. "Something is happening.
"We got a chance to connect with these friends. And they shared they've never experienced anything like that. They're looking for language to explain it, because it's such new territory for them."
The Front Church is there so that, as Utahns discover these new territories, Jesus can be introduced as the friend of sinners, the One who, by the Holy Spirit, gives totally new life to anyone who trusts Christ. That's how the rugged independence, the inner pain and brokenness in so many Utahns can be transformed by the powerful love of Jesus Christ.
The Front as a geographic reality is here to stay. But God is at work to change the spiritual reality for so many Utahns.
How you can be a part of fulfilling the Great Commission in Utah
---
Ben Greene, Pastor & writer
Ben Greene is a freelance writer and pastor currently living in Massachusetts. Along with his ministry experience, he has served as a full-time writer for the Associated Press and in the newspaper industry.
Additional articles by Ben Greene