Moving from a career to a calling
Ben Greene
Pastor & writer
---
By the time Stephanie* (name changed for security purposes) turned 20 years old, she'd attained a lofty position in a marketing firm, establishing security after a fatherless childhood forced her and her mom into numerous West Coast moves.
Their long-desired stability began in Arizona during Stephanie's middle school years. Less than 10 years after that, Stephanie started college and loved her career in marketing.
Next, Stephanie encountered God in a life-altering way that deepened her faith and stirred radical changes. So, she took a brief trip to volunteer among orphans in South Asia. She was motivated to serve faithfully and fruitfully but had no desire to recreate past chaos or derail her vocational joy and success.
In fact, before the trip, she asked her friends to pray that she wouldn't be "one of those crazy people who sell everything and go live in a hut."
The trip she perceived as a diversion of devotion has become a destination of delight.
"I went on this trip, and it radically changed my life," she said about serving children separated from their families. "I would live in a hut. I would sell everything to be part of this."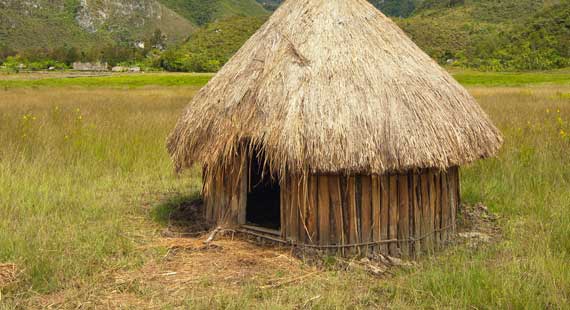 Related: You too can be part of this gospel adventure.
Persecution is forcing workers out while poverty, lack of education trouble children
Stephanie has served children for the last seven years in a highly restrictive country. Currently, she and an indigenous business partner operate an online marketing business.
They started the firm this year to continue orphan prevention work. What's new is their business, a new approach since the government actively investigates and often deports foreign citizens suspected of religious activity.
Stephanie said she's seen about 20 foreign families forced to leave during the last six years. In the government's eyes, even communicating about one's beliefs is pressuring others to convert, she explained, making that action highly illegal.
"The government is cracking down," she said. "The government has made it clear they do not want us here."
Yet, her work for an orphan prevention program during her first six years kept at least 200 children out of orphanages. She has learned that more than 90% of children in orphanages are there because their families are too poor to keep them.
Stephanie, whose priority is keeping children with their families, shifted her approach to the marketing business this year so she can hopefully serve hundreds more children and families.
"That is my passion and what I want to be able to focus on," she added. "I want to find creative opportunities to reunite families or create opportunities to keep them together."
Growing up fatherless plus being a marketer fuels her heart
That creative solution equals online marketing tools for global businesses, including lead generation and social media management. She said the company could help firms respond to customers and maintain an online presence, including the management and publication of content.
The funds of that business will resource orphan prevention efforts. Hopefully, in a year or two, she explained, the company will generate enough income for her and her business partner to devote more time to helping children and families reunite.
Related: In the Spice Islands, a family in business also serves the Lord.
Stephanie, who grew up fatherless, said the privilege of growing up in America and staying with her mom meant she avoided children's homes.
"That gave me a heart for single moms," she added. "I've seen firsthand what a little bit of empowerment and resources can do for a family's life."
Moving as often as she did, adjusting to new place after new place after new place taught her how to adapt, survive and thrive. She promotes efforts to keep kids with a parent because that leads to a better outcome for children than living in an institution.
Some community values indirectly harm children alongside poverty
In this South Asian country, children face significant and diverse challenges. Poverty or lack of schools is one reality that can make it hard for children to stay with their families.
A less-visible hardship for children happens as cultural values collide with deaths in a family. For example, when a woman marries, she moves in with her husband's family. If he dies, the family will often kick the woman out on the streets with her children.
Then, the mom has no support from family, a challenge since women often only have a third-grade education. Many in the community ostracize single moms or widows. Therefore, many moms get rid of their children.
"They give up their children to feel accepted, to have community or to be able to work because they have a child," Stephanie said.
Making matters worse for children, some in the country sacrifice their children to the Hindu goddess Kali to break a curse on the family. There are over three million gods within Hinduism. Stephanie explained that people serve many gods according to each idol's defined purpose.
However, among indigenous people in the new community God creates, women are finding a place of acceptance as they stay with their children and find a way to be together.
"They have meetings together, they share together, they develop community and empower and encourage each other," Stephanie said. "It's my heart's passion to see that happen in a culture where that's not normal."
Related: In Albania, God is also forming a new community of moms.
This God hears your poojas and does what other gods won't or can't
Stephanie is on the team of people who want to multiply gatherings of people who've joined God's new community. She's helping with administration and committed to the group by offering whatever skills she has to see multiplication happen.
Hindus typically see Stephanie's God as a deity to add to their list of gods, she said. However, what he does when they pray — known to Hindus as making pooja — is leading to changed eternities and new hearts.
"One of the ways I've seen transformation is when they see that he is responding to their prayers when the god that they've been worshiping for years has not," she said.
After such a change of heart, Stephanie said people start getting rid of all their other idols. There have also been spontaneous healings, desperate financial needs, depression challenges, family transformations and other miracles to confirm God's worthiness.
"They go on to share the miracles and to share their testimonies to everyone they know about a God who has appeared and responded to their poojas," she said.
Foreign workers are not the only ones who face resistance, Stephanie added. When locals start sharing, she said governments or official entities form extreme attacks against national leaders and national meeting places.
Authorities recently challenged Stephanie about her work among orphans. She hired lawyers who told her the government would probably force her to leave within two weeks of her August interrogation. Instead, God orchestrated her ability to stay and continue work.
"Everyone was in shock and awe of God," she said, noting no one in her circles knew of a time when the government allowed a foreigner to stay after being interrogated like Stephanie was.
Make the most of the time
Stephanie, for however much time she has in the country, wants to reach unreached, unengaged people groups. She said this South Asian country has the world's largest number of people groups that don't have access to the message of new life.
Some of these people live in large cities or near them. There, people often live in a home with air conditioning, hot water, Wi-Fi and marble floors. These residents drive into their community through a gated entrance surrounded by trees that blossom in different colors throughout the year.
"It's absolutely gorgeous," she said.
Neighborhoods that beautiful exist right next to dilapidated homes of day laborers near the bottom of the socioeconomic scale. Less-educated people who speak little English drive scooters past houses with sheet-tin roofs. These villagers don't have washing machines or air conditioning, even though they are 15 minutes from such luxuries.
Whether her neighbors have worldly success and comfort, Stephanie knows the future of all of these people is the same.
In response to these deep and wide needs, Stephanie is actively working on her business while being part of a local group that knows the Savior. In turn, people are powerfully responding to him, and she hopes to train and empower locals as much as she can for as long as she can.
"There will come a day when we're not allowed in," she said. "We need to do all we can to empower the locals."
Related: Converge can equip you for a specific contribution to meeting global needs.
Her hard past illumines a holy present
The marketing business she formed with a national partner does just that. The money from generating leads and managing social media is part of a comprehensive work that connects upper-middle-class people to the work that keeps children with their families.
That's part of the reason her prayer not to do anything crazy after a diversion of devotion went unanswered. God knew Stephanie's marketing skills and resilience after a challenging childhood would bear fruit among least-reached peoples in South Asia.
"Moving all the time was hard when I was a kid, but I see now how God used that for good," Stephanie said. "We have the largest number of people who will never know about their Savior. Because we're such a populated country, people are dying without ever hearing the name."
---
Ben Greene, Pastor & writer
Ben Greene is a freelance writer and pastor currently living in Massachusetts. Along with his ministry experience, he has served as a full-time writer for the Associated Press and in the newspaper industry.
Additional articles by Ben Greene
---