Making a place for someone to change their life
Ben Greene
Pastor & writer
Church planting & multiplication
---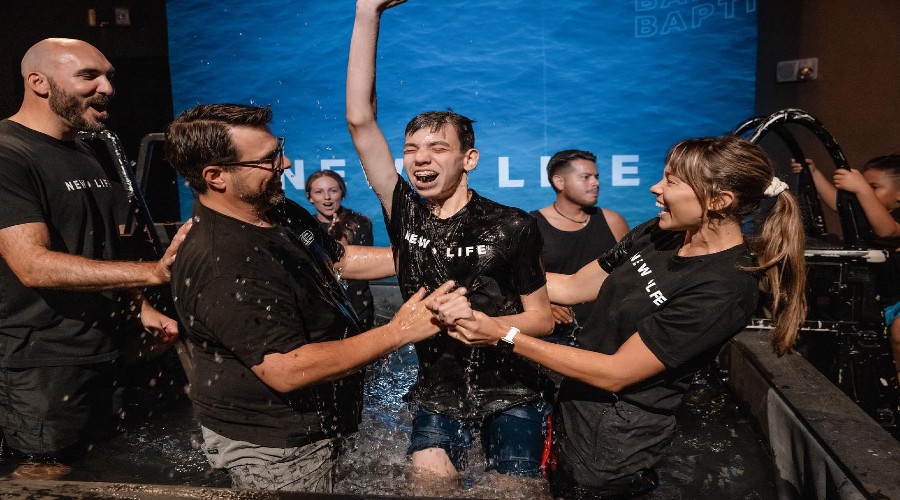 Steve Humphreys is on the floor at his new church, assembling a children's bookshelf — for the second time. The first time, he put it together backward.

"I can barely screw in a lightbulb," he said.
So why did Sun Valley Community Church ask the retired corporate executive to assemble furniture at its South Gilbert campus? Why is a man who only attended church on Christmas and Easter for decades now setting up chairs for Sunday worship every week?
"I don't look at it as moving chairs," Humphreys said. "I look at it as making a place for someone to change their life."
Since Tom and Karen Pierce moved into this part of Arizona six years ago, Sun Valley has shown itself as a community where people find gospel hope as they form authentic relationships.
"They are looking for a place where they can be loved, valued and accepted," Pierce said of fellow worshipers. "The core issue is revealing Christ and letting him transform us."
Experiencing ministry — but desiring to be in the trenches
Christ had a way of making people feel seen, heard and valued, Pierce added. That continues today, he said, as Sun Valley South Gilbert campus pastor Kevin Hasenfus leads the congregation that started in August 2021.
Hasenfus didn't value Christ's way of life until he was 19, even though he'd been attending worship. After he became a disciple, he did camp ministry in California, where he grew up. A few years later, he embraced leading a local church as his life's work.
Camp ministry, he explained, invited him to spend a few days with people who encountered grace and truth and then left the camp. He appreciated what God did in camp ministry but desired to come alongside people as decisions, work challenges and family moments arose.
"I want to be in the trenches with people," he said.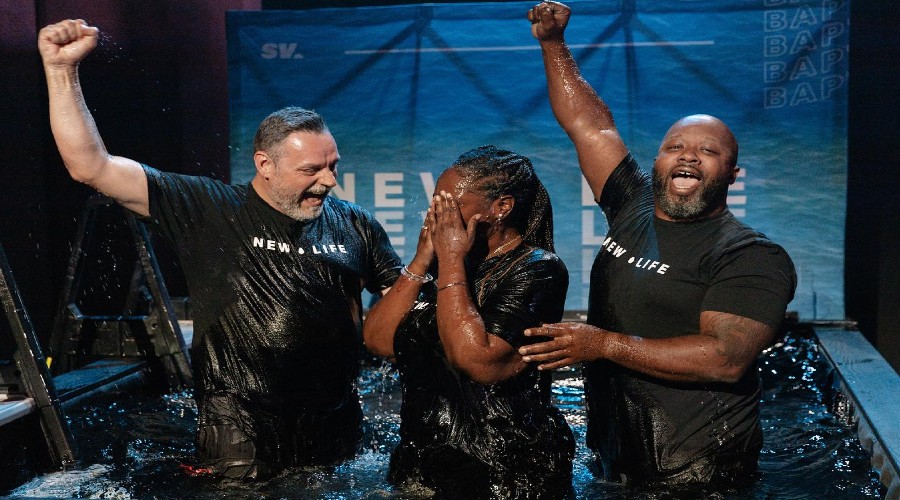 Everyone's welcome in a safe church that's focused on better lives
Steve Humphreys said that the people in the valley around South Gilbert need a church and a pastor who's present in the realities of life with them.
He and his wife, Cheryl — who he said is much better at assembling furniture — know many hurting people.
Humphreys said local churches help people find friends, meet in small groups and worship without joining overwhelmingly large congregations.
"There's a place for people to come and be safe," he said. "There's a place for people to come and get well. There's a place where you can come and enjoy fellowship with other believers, even if you're not a believer. We welcome everyone."
Sun Valley recently hosted a mobile food packing event with Midwest Food Bank and two high schools. Three hundred high school students and adults packed 5000 meal relief bags for the local community.
Kevin Hasenfus said the event helped people see a different side of the church, especially as they recognized they belonged there as much as anyone else.
"This is just a group of people that aren't perfect but are following after a perfect God," Hasenfus said. "At Sun Valley, you belong right off the bat. You belong because Jesus says you belong in hopes that you might believe, and then someday, through the power of the Holy Spirit, we might all learn to behave."
There are many activities and approaches, but all for one result
The church invites people into believing and belonging by emphasizing small groups that facilitate personal transformation. Sun Valley has marriage courses, financial discipleship, the Alpha evangelism experience, parenting classes and pre-marriage ministry.
Hasenfus sees great potential in such offerings because very few people who don't know Jesus will wake up and want to go to worship. But, he said, they will search online for help with parenting or resources for marriage. That's how they might end up in God's house around the Lord's people and open to his influence.
"We hope that, through being engaged in a small group, you might meet, know and follow Jesus," he said.
That combination has potential around South Gilbert, Hasenfus explained, since many people are entrepreneurs, raising young families or considering church again after a painful encounter with religious people.
He said those experiences shape Sun Valley's ministry to an extent, but the relationships Hasenfus has built have revealed that everyone has fundamental needs like friendship and encountering God's love.
"They may try and put up a front like they don't need those things," he said of certain people, "but in their heart of hearts they do. We are naturally wired for community."
Another influential approach to ministry to this community has been practical sermons filled with God's truth for particular life stages and needs.
"They want to be part of something that truly matters," he added.
Assembling furniture so the kingdom advances
That's why Steve Humphreys had 'a little chat' with God about what to do after he retired. It's why he then called the church, asking if they needed any help.
His eagerness to serve, which steered his work ethic even as a regional president for a nationwide business, is how he ended up cleaning coffee pots, resetting chairs and putting together furniture — even if it took him two tries.
"My first opportunity to serve God out of retirement was to put IKEA furniture together," he said. "Of all the people in the world, God chose me, and he's letting me put a chair down for someone to sit in. I know he's the only person that can fix what's wrong in their life."
Converge's 10 districts have committed to deploying 312 church planters before 2026. Read more inspiring church planting stories and learn about the goal to send out 312 church planters in five years.
---
Ben Greene, Pastor & writer
Ben Greene is a freelance writer and pastor currently living in Massachusetts. Along with his ministry experience, he has served as a full-time writer for the Associated Press and in the newspaper industry.
Additional articles by Ben Greene