God provides Converge global worker in Twin Cities inroad to Thai community
---
Converge International Ministries' From Scattered to Gathered Initiative aims to help Converge churches in the Minneapolis-St. Paul metro area work together to engage unreached immigrant people groups with the gospel.
The Thai people, with an estimated population of 9750, are one of the top 10 unreached people groups out of the more than 100 people groups living in the Twin Cities.
John and Kathie Pederson serve on the From Scattered to Gathered Initiative team as the project leaders for the Kingdom Practicum.
On April 30, Kathie launched the first Thai Discovery Bible Study with three Thai women, including a new believer named Tai. The group meets weekly at Mugshots Coffee Company, owned and operated by Hillside Church, a Converge North Central church in Bloomington, Minnesota.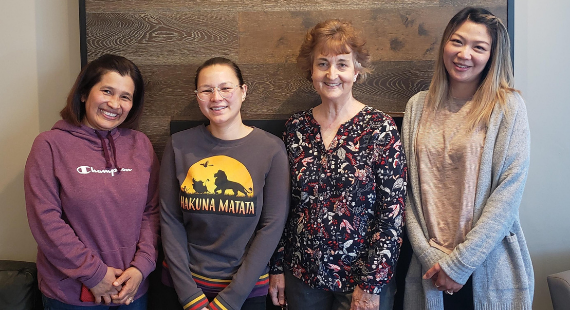 "This breakthrough is the result of a yearlong journey involving weekly prayer and fasting to find an inroad to the Thai community," Kathie said.
Related: Refugees in Minnesota discover for themselves who Jesus is
First, God gave the Pedersons a Thai insider and "person of peace," Dr. Vacharee Peterson, a dentist and member of the Thai Church of Minnesota, who Kathie met while talking about her faith in Jesus during her dental appointment.
Then, God led the Pedersons to Ohm, pastor of the Thai Church of Minnesota and a student at Bethel Seminary, and his wife, Jin. John meets weekly with Ohm to cast vision and pray.
Kathie met another one of the Bible study members, "Bang," through "living her faith out loud" at a church.
Related: Bringing Jesus to unreached peoples in least-reached places
God also provided five Thai Bibles for the From Scattered to Gathered ministry through a missionary to the Thai in Los Angeles, whom the Pedersons met on a weekly Zoom prayer meeting for the Thai.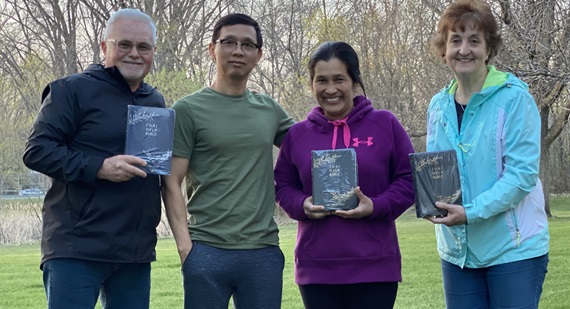 Is your church interested in joining others in supporting initiatives such as From Scattered to Gathered to reach the world with the gospel? Does your church have a heart for global ministry or ministry to a specific region of the world? Check out how you can team up with other churches to provide prayer support and deploy resources of all kinds to share in the work of the Great Commission.
---
Converge, National
Converge is a movement of churches working together to help people meet, know and follow Jesus. We do this by starting and strengthening churches together worldwide.
Additional articles by Converge