Church Planting Weekend highlights the need to start new churches to see lives changed
Michael Smith
Former Converge Content Specialist
Church planting & multiplication
---
"The research show this: The greatest way to impact a community is not through a program; it's not through an event; it's planting a church within that community." Mark Schmechel, pastor, Journey Community Church, De Pere, Wisconsin
Our communities need more gospel-centered, community-reaching, Bible-preaching, multiplication-minded churches. Pastors and Converge leaders shared this reality at dozens of Converge churches during Church Planting Weekend, an annual Converge movement-wide celebration.
During the first weekend in June (or any weekend between Mother's Day and Father's Day), churches took time during their services to share with their congregation about church planting and multiplication — what it is, why it's important and why their church is involved — and their partnership with Converge.
Here is a glimpse into how Converge churches celebrated Church Planting Weekend.
Bethany Baptist Church, Schofield, Wisconsin
"In every church, I believe to my core that there are church planters and missionaries that need to be raised up," said Glenn Herschberger, executive director of Church Planting for Converge Great Lakes, during his Church Planting Weekend message.
"I don't care what age you are," sharing about a 60-year-old church planter who was approved a recent assessment in Hudson, Wisconsin. "I think God is going to raise the right people at the right time to go to the right people."
Related: Support Converge's Launch Offering for new church plants
Bethany has helped plant nine other churches over the years.
"Church planting is just the simple process of starting something and then telling people about Jesus and then discipling them to send them out," Herschberger said.
CIL Church, Hendersonville, Tennessee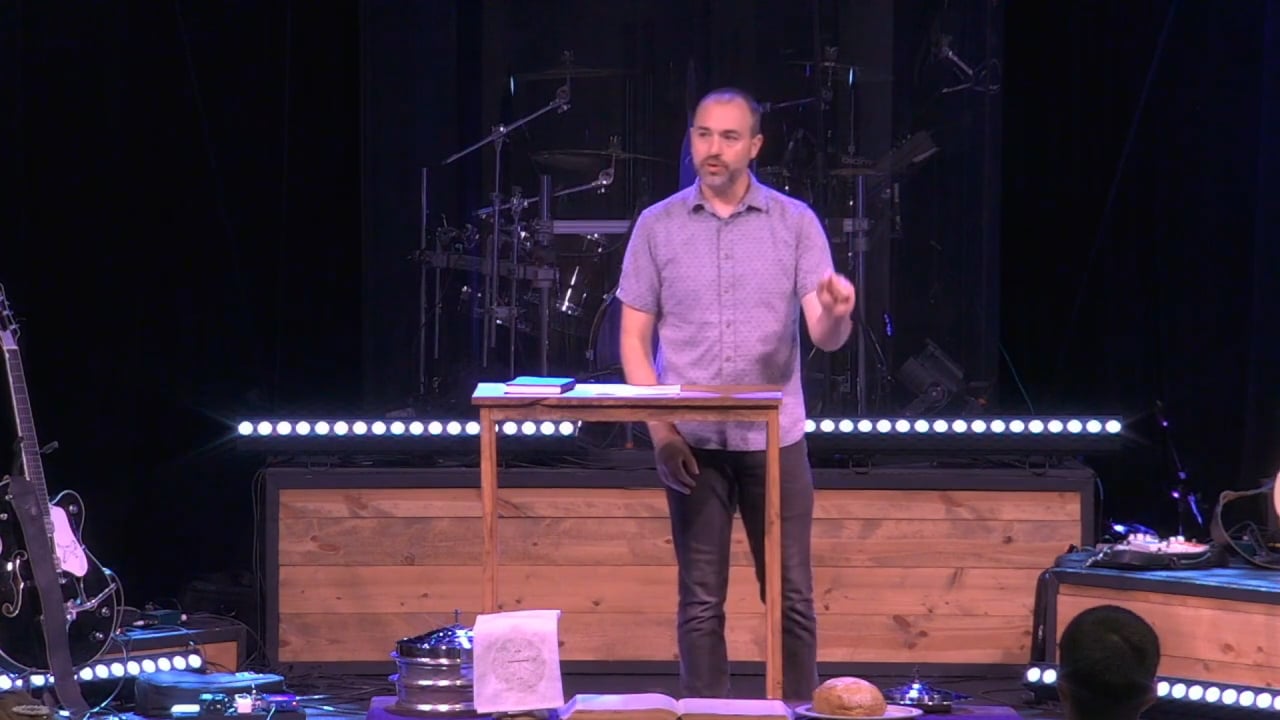 Danny Parmelee, vice president of Church Planting for Converge MidAmerica, Southeast & Caribbean, preached on being a "gospel farmer" from Matthew 13:1-23.
"CIL (Christ is Love) is a new Converge church but not a church new to church planting. Pastor Aaron Allison has been involved in church planting for some time, and even currently, they have a Hispanic church plant meeting immediately following their services. The lead planter of that church, Jesus Bermudez, recently attended Church Planting 101 in Orlando, Florida.
"I encouraged the congregation that the call to spread the gospel won't always produce a crop. Even when a person is faithful to spreading seed, most of it won't produce a long-lasting harvest. But take heart because the gospel seed that takes root in good soil will have a multiplication factor that is worth it.
Related: Converge launches five-year church planting goal
"I thanked them for being part of our goal of planting 312 new churches by 2026 as they reach people for Christ, raise up and send out planters, and financially contribute to the effort."
Cornerstone Community Church, Kunkletown, Pennsylvania
"Church Planting Weekend gave us a platform to share some good news from our first Converge church planter (Kevin Greene, ConnectUs Church in Lancaster, Pennsylvania). We also gave the congregation a vision for future church plants," pastor Stuart Szmaciasz said.
Related: Board games and snowstorms build a new Pennsylvania church
Journey Church, De Pere, Wisconsin
Churches "are called to reproduce. We are called to multiply," pastor Mark Schmechel said. "Anything healthy reproduces and multiplies."
Related: Being the church every church planter needs
"There are communities all around us who don't have any kind of gospel presence or a church that's teaching Scripture about a relationship with God."
Schmechel cited statistics showing the urgent need for new churches in the United States:
With 309 million people in the U.S., there is approximately one church for every 100 people.
Conservative predictions show the U.S. population will reach 40 million by 2050.
If Christians want to maintain a 1:1000 ratio, we need a net gain of 1900 churches between now and 2050 to maintain the current ratio.
"The good news is we don't have to do all of this alone," he said. "We're a part of this network, this movement, this relationship with some other pastors and Converge specifically."
Make plans now for your church to join churches from across the Converge movement during Church Planting Weekend in 2022. View resources >
Our communities need more gospel-centered, community-reaching, Bible-preaching, multiplication-minded churches. Converge's 10 districts have committed to planting 312 churches before 2026. Find out how you can help make this a reality.
---